This post contains affiliate links and I will be compensated if you make a purchase after clicking on my links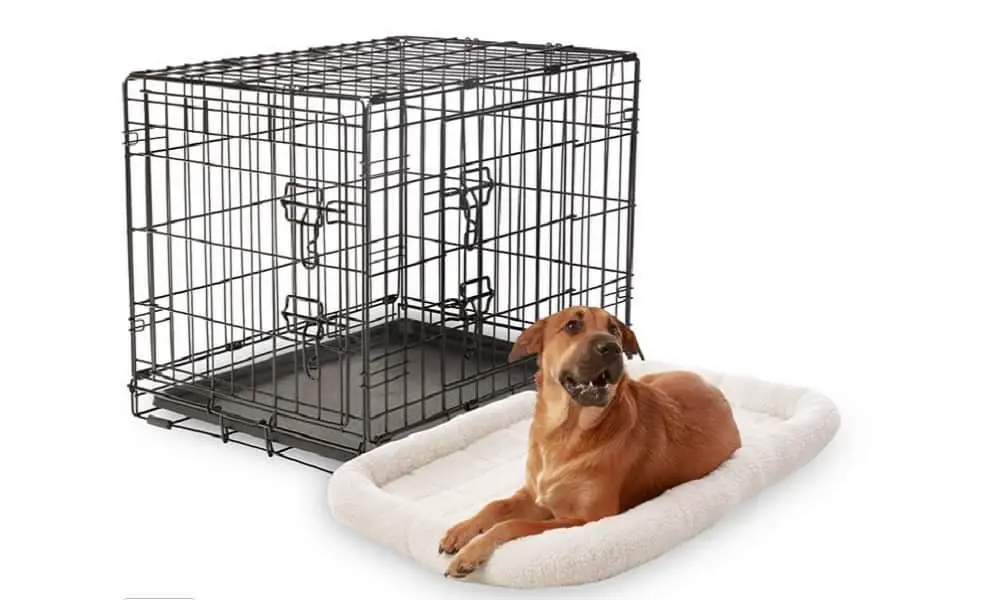 Petmate Ultra Vari Kennel: The best plastic crate with high positive reviews, also known to be good for traveling of any kind including air travel.
There are a lot of good things being said about this dog crate, but our main recommendation comes from the heavy testing done on it by the Wirecutter team and the glowing reviews from buyers. The MidWest Ultima Pro Double Door Folding Dog Crate is the best multipurpose dog crate you will ever lay your hands on.
Designed with your dog's safety in the mind, the crate is made up of a thicker wire set than your average dog crate, can be easily folded into a briefcase for easy movement making it good for indoor and outdoor activities, including car travel, hiking, and camping.
Their double doors make it easy for your dog to enter and exit the crate and the smooth latch technology makes it easy for humans to lock and open the doors but hard for dogs to do the same. There is also the option for using dividers making this crate suitable for puppies, toys dogs to medium and large dogs. A true multipurpose crate with the strength and durability needed to last your dog for a long time.
This crate is made up of lightweight coated metal, durable and strong, can easily be folded for travel making it a delight for dog parents of all stages. Some of the safety features include two doors for easy entry and exit, triple lock technology that can lock the crate doors in three different locations using just one step, divider panels that allow the crate to be customizable for smaller puppies, and a base that is easy to remove and clean.
The ultimate plastic crate for dogs. The Petmate Ultra Vari Kennel will not just contain and be safe for your dog, this crate is good for car travels, the go-to crate for dog trainers and show-dog owners, and even used for air travels.
A comfortable and cozy crate especially for dogs that desire the den feel which is naturally missing in the modern environment. The ability to set up this crate with no tools required is also an added advantage for anyone who desires to go for it.
High anxiety dogs are destructive by nature, leaving them in the open sets up everything in your house up for destruction. Your furniture, clothes, shoes, apparel, kitchen ware, glasses, etc. Nothing is safe from an anxious dog.
Here is where the ProSelect Empire Dog Cage, made with an anxious and destructive dog in mind. This 20-gauge steel reinforced by 0.5-inch diameter steel tubes is practically impossible for an anxious dog to destroy. Welded strongly at stress points and having a strong dual latch at the door with a hammerstone finish, this steel cage is ready to withstand any kind of abuse thrown at it.
On the flip side, an intelligent and highly patient dog can work on the locks over a period of time to open the crate door, but this will take the intelligent dog days, if not weeks to achieve and this challenge can be easily resolved by locking the cage with an external padlock.
This highly durable dog crate for large dogs is made up of high tensile strength steel wires, formed into tight mesh patterns. Having a double door for easy entry and exit. The plastic bottom is easily detachable making its cleaning very easy.
It is designed with an L-Bar across the top which prevents the cage from caving in and three heavy-duty, slide-bolt latches specially designed for your large dog's safety and security.
Looking for the best crates for your small dog? Search no more the Carlson Pet Products Small Dog Crate is designed specifically with small dogs in mind. Specially designed for dogs weighing from 25 pounds and below, it's made with durable steel with a single door having a slide-bolt lock for your small dog's safety and security.
A super lightweight and portable crate, it can easily be folded flat, stored, or transported from place to place. Making it easier to reassemble this portable small dog crate in any desired location you choose.
The big brother to the Petmate Ultra Vari Kennel. The Petmate Sky Kennel Pet Carrier is the ultimate travel crate for large dogs. It is safe and highly durable while keeping your large dog stress-free.
Built with heavy-duty plastic, and having ventilation openings covered with extra strong steel wires, an interlocking door that has a 4-way vault. This makes sure the door is always in place keeping your dog safe and providing extra security for your big dog. The Petmate Sky Kennel Pet Carrier also comes with a travel kit containing things like ID stickers, clip-on bowls, and more.
Actually, this kennel comes in 6 different sizes from 21 inches to 48 inches making it not only suitable for travel for large dogs but also suitable for smaller dogs.
THINGS TO LOOK OUT FOR WHEN BUYING A DOG CRATE
Your dog's safety.
This is the most important thing to consider when purchasing a dog crate, the safety of your dog in the crate which you plan to buy for him depends greatly on your dog's temperament and your dog's size. for example, if your dog has anxiety problems or chews on things a lot a wooden crate would be dangerous for them.
In general, what you are looking out for is a dog crate that has a stable frame and would not be easily flipped by your dog. Each type of dog crate have their merits and demerits for example, with Wire mesh crates, there is the unlikely incident that your dog would chew part of it out, but there is the stability problem if it houses an aggressive dog making a steel or plastic crate a better option.
Like we said earlier, your dog's size and temperament should be taken into considerations when analyzing the safety of your intended crate for your dog.
Your dog's size
A dog crate should provide that den-like feel for your dog. This simply means you do should be able to lie down, stand up, stretch and chase its tail in it without having to feel constrained inside. Simply put, the space around should be enough for movement but still feel tight.
You would not for example get any benefit from using crates for large dogs to house small dogs. The small dogs would never be able to see that crate as a place of rest and are very likely to abuse and misuse the crate.
To get the best out of the dog crate you intend to purchase, look at this dog crate size chart, take into consideration your dog's shape, size, and age while making your decision.
The crate design.
No matter where you place your dog's crate, it is going to be a permanent feature in your house (at least for a long time). So you need to consider how the crate is going to look in your house.
The traditional wire mesh crate is a staple in many homes and seems to fit in easily but that doesn't mean they are the only options available to you. There are wooden dog crates for those that already have wooden pieces of furniture, this would blend into that setting naturally but would not be good for dogs who chew.
A dog crate like the Diggs Revol Dog Crate can give you the aesthetic design you crave and all the functionality and stability you would need in a dog crate
MORE FEATURES
Casters.
Are your babies still puppies? Getting casters can prove to be a worthy investment. This would allow you to change your puppy's crate position from one room to another without stress. It also comes in handy for potty training, especially as your puppy grows and starts experiencing other stages of its life.
A word of precaution. Make sure your casters are locked in place every time to reduce the probability of accidents happening or the crate tipping over.
Removable Trays and Fabrics.
It is a given to have removable bottoms for crates. Surprisingly enough, not all dog crates come with this option. So you may need to acquire one, the main reason being that your dog will definitely mess up the crate from time to time (They are not perfect) and you would need to clean up each time this happens.
Depending on the make of your crate(this is especially in regards to ones that can't be detached easily), removable fabrics that can absorb urine and other liquid maybe your best option.
Dividers.
Already have a big dog crate? Thinking about getting new crates for your smaller dogs or puppies? Getting a divider may be an excellent option instead of buying a new crate. A divider helps to split the space for a big crate into a smaller portion for them to have that den-like feel. It also comes in handy to introduce two dogs who can't stand each other but need to get along for the family.
Dividers would help them stay together in the same crate without the ability to have physical contact with each other.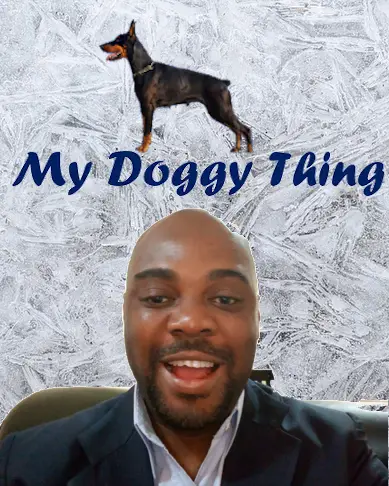 Hi, I am Charles Nwankwo Editor-in-Chief, Mydoggything.com. Gleaning from Professional Dog Trainers, behaviorist, Registered Veterinarians, and Breeders. We are passionate about making dog care easy for you. My job is to make sure that you get the best-updated dog care information to understand and take care of your dog or dogs.