WHAT'S THE BEST DOG NAIL GRINDER?
Seamless and safe nail grooming
This post contains affiliate links and I will be compensated if you make a purchase after clicking on my links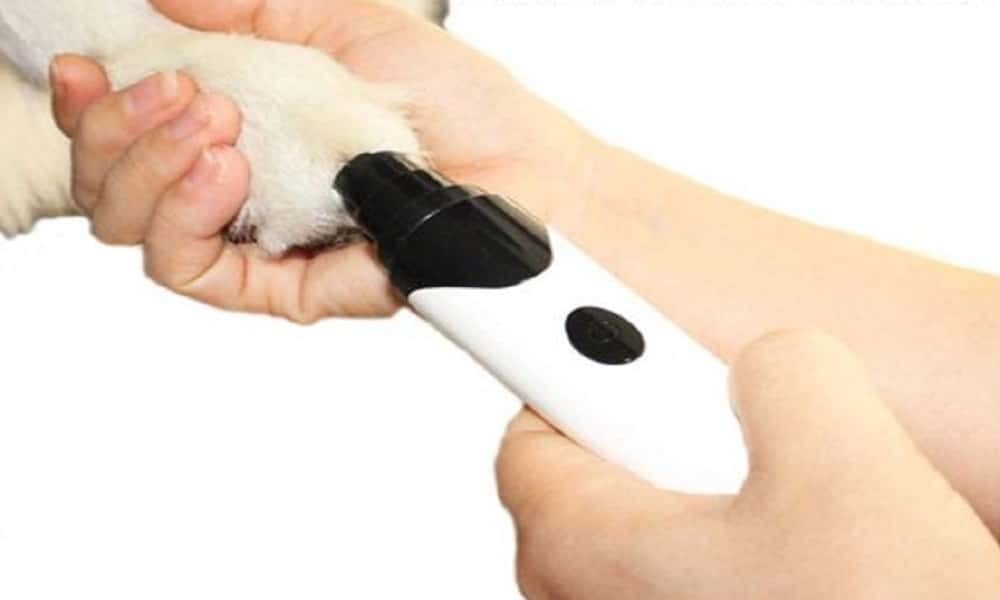 Prizes here are just estimates and are updated when possible. We are affiliates and may receive commissions on purchases made from our links.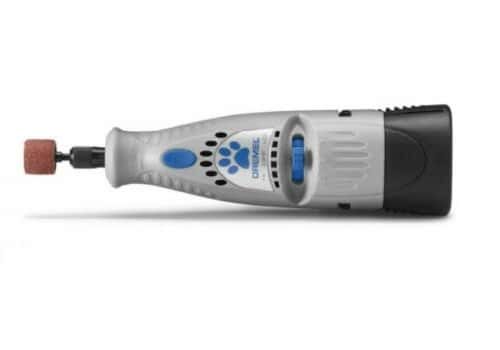 This is the best dog nail grinder you can get in the market. Fast enough to go through your dog's nail but easy to control. It comes with swappable grinding tips and the batteries are rechargeable making for a longer use life.

The Dremel 7300-PT 4.8V offers two-speed settings, the high and the low-speed settings. This can be accessed by flipping the switch in opposite directions making it easy to switch speed. The silent mode also helps to keep your dog calm as it is not noisy enough to make your dog feel agitated.

Another great property of the Dremel 7300-PT 4.8V is that even on a low battery setting, it is still powerful enough to grind your dog's nail, the only challenge here is that it may take a bit longer but it will still get the job done.

This low battery power when compared with other nail grinders like Wahl dog nail grinders is still faster and more efficient. Charging your Dremel 7300-PT 4.8V can take up to three hours to achieve a full charge, and they offer two bits, one to grind and one to polish your dog's nail making it an all-round package.
If you are looking for the possibility of using a clipper and a grinder for a clip, grind, and filling session the Pet Republique Cordless Nail Grinder & Clippers is your best option. Packaged in a pair of nail clippers and a cordless, rechargeable nail grinder. It also comes at a cheap price when you compare it to what you would be paying for a nail clipper alone.

It has two-speed settings and three openings (small, medium, and large), making it easier to adjust and manage the treatment your dog receives from you. It also comes with a hair guard, this will prevent your dog's hair from getting caught in the device while using it.

Moreso, this kit is not just for dogs alone, they can be used for cats, ferrets, rabbits, and other small pets, and sometimes, even medium-sized pets.
For a company that has been around for the last 10-years, the Wahl Classic Dog Nail Smoother provides the best option for anyone operating on a very tight budget. It comes with two large sanding drums and five sanding bands which are easily changeable.

The downside is that it operates on only one speed:5,300 RPMs, which is actually lower than the average dog nail grinder speed of 7000 RPMs and upwards, but it only means that it will take a longer time to achieve the nail shape you want for your dog, especially for the bigger dogs.

A plus for Wahl Classic Dog Nail Smoother is that it is super quiet, this, in turn, translates to your dog being able to relax when you are grooming them with this dog nail grinder.
We already know that the dog nail grinder has a big advantage over the dog nail clipper in that it is easier to give your dog a well-rounded nail finish with the grinder than the clipper. But even with the dog nail grinder, you can still cut your dog's quick leading to profuse bleeding. This is even more true for dogs with dark nails.

The FURminator Nail Grinder takes care of this problem, especially for dark-nailed dogs. It has an automatic LED light that illuminates your dog's nails while you groom them making it less likely that you accidentally cut into your dog's quick. It is also made with antimicrobial plastic which heavily reduces the possibility of germs and bacteria infections.

Coming in a two-speed range, you can take your time to work on your dog's nails or do it fast depending on your proficiency.
THINGS TO CONSIDER WHEN PURCHASING A DOG NAIL GRINDER.

NOISE.
You need to take the pitch of the noise which your nail grinder makes into consideration, some dogs are easily agitated by high sounds, the lower the noise level, the better for your dog.

POWER.
Does the nail grinder boast of enough rotational power to groom your dog's nails effectively? Ones with powerful rotational power tend to heat up your dog's nails and can lead to cutting off your dog's quick or some bodily injury. A slower, underpowered grinder takes a longer time and might just end up being an irritant. The speed needs to be just right.

CONVENIENCE.
How easy are the parts to assemble? How easy is it to change replaceable parts like batteries, opening ports, etc?

COMFORT.
How relaxed do you think your dog would be around this nail grinder? Grinding can take some time to do, so choosing a dog nail grinder with a proven track record is important.

CORDLESS.
Cordless dog nail grinders are easier to use than ones that have cords. The ones with cords easily tangle either on the hand or the dog's legs, but the ones without cords are easy to maneuver and work with seamlessly.  


STEP BY STEP GUIDE: GRINDING YOUR DOG'S NAIL.

Before you start grinding your dog's nails, it's important that you understand the basic steps to take so that you can do it properly.

First thing is to make your dog comfortable around the nail grinder.

You start by introducing your dog to the nail grinder in short time periods. Praise them and reward them with treats as they start relaxing around the grinder's noise.

The first step is to show your dog the grinder without putting it on, when your dog comes closer to the grinder praise and give him or her some treats.

The second step, turn on the grinder and leave it on for some time and then turn it off. As your dog keeps getting more relaxed around the grinder noise, you keep on rewarding them.

The third step is to tap your dog's nail with the grinder on. Start in a simple 1 to 2 seconds time frame and then increase the time frame slowly. Rewarding them each time they remain calm in the process.

This whole process can take a day to some few weeks to achieve having a relaxed dog around you. Be patient with your dog. No matter how long it takes, a dog that is relaxed around a grinder is a dog that will be more adaptable to other grooming processes and less likely to bite in cases of accidents.

TIPS AND TRICKS TO ACHIEVE THE PERFECT DOG NAIL GRIND.

1. Be sure to position your face away from your dog's mouth, especially when you have not bonded with them properly. Your dog loves you, but there is always a possibility of accidents occurring due to reflex actions

2. Hold your dogs paw gently, do not squeeze else you create a tense situation from the very beginning, if you can, keep some sort of communication going by interacting with your dog in the process, this way your dog gets more relaxed and heavily limits the occurrence of accidents.

3. Grind on your dog's nail a small amount at a time. Do not be in a hurry to grind down your dog's nails. Remember that your dog's toe is a natural extension of your dog's body, your dog's blood vessels extend into the quick in your dog's toe. As you grind the toes out a small bit at a time, the quick recedes, and with time you get a well-groomed dog nail that does not grow out excessively.

4. Hold the Dog Nail grinder closer to the top to have better control of it while grinding your dog's nails. Remember that the dog nail grinders get hot from time to time, applying them for short periods of time is important to maintain calmness during the process.

5. Make sure your dog is sitted or positioned in a comfortable position. Some dogs like to sit with their paw out while others prefer to be supported on their side may be on a cushion or sit. Some even like lying down. Just be sure that your dog is comfortable enough in whatever position they choose.

6. Be careful with your dog's hair and fur. This is true especially for dogs with long hair. Be sure to push the hair out of the way while grinding on your dog's nail to avoid it entangling with the grinder motor and wounding your dog on other parts of their legs.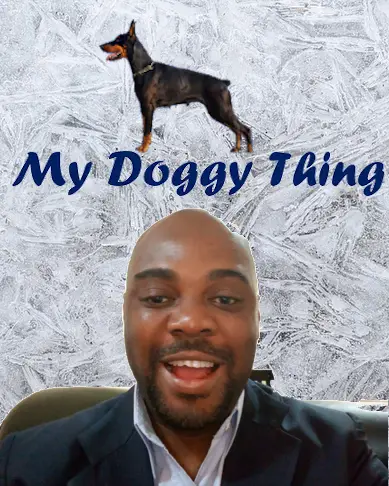 Hi, I am Charles Nwankwo Editor-in-Chief, Mydoggything.com. Gleaning from Professional Dog Trainers, behaviorist, Registered Veterinarians, and Breeders. We are passionate about making dog care easy for you. My job is to make sure that you get the best-updated dog care information to understand and take care of your dog or dogs.