Made with durable rubber and a unique fold, the KONG Classic Dog Toy is the number one toy on our list or on any other list. Whether you are playing a game of fetch, you have a young dog that is teething, that likes chewing, digging, crate training your dog, etc. This fun dog toy with an unpredictable bounce would fit any type of circumstance or purpose for which your dog needs at the moment.

Lest we forget, you can stuff them with treats, preferably frozen to reward your dog anytime they manage to access the treat in the KONG toy making it not just a puzzle toy but also a treat-dispensing toy. This dog toy is also easy to wash or clean and comes in six different sizes making them suitable for small dogs to large dogs.
Designed with a self-warming function and imitating a mother dog's heartbeat. The Smart Pet Love Snuggle Puppy Behavioral Aid Dog Toy has the two main functionality to keep your dog calm, it doesn't matter if he or she is nervous or suffering from separation anxiety. This toy would provide the consolation and comfort needed by your dog to keep them calm, this being that they are not alone.

It contains a disposable heat pack that lasts for just 24 hours but the heartbeat functionality is rechargeable and can last up to 2 weeks when fully charged. It comes in 8 different designs but each has the same functionality. Let your dog get used to this dog toy especially when they don't have access to you and see them in a relaxed mode when you come back as if you never left.
What better way to stimulate your dog's brain than by hiding a reward in a puzzle they have to make intelligent solutions to reach. The Nina Ottosson by Outward Hound Smart Puzzle Game Dog Toy provides all this.

An interactive puzzle toy, you will see your dog engaged intensely and be fulfilled when they get their reward by finding the hidden treat. Made of nine removable bone pieces placed on a round base. The treat is hidden under one or more of the bone pieces and your dog would try to get to the treat by identifying the piece or pieces where the treat is hidden.

Your dog will have to learn, how to flip the right piece over either with their muzzle or paw leading to a better brain nuzzle interaction or brain paw interaction.
Made with durable nylon and beacon beef flavor. This tough and resilient toy shaped in a prong-like form is just perfect for dogs who chew a lot. You will find your dog with persistent chewing issues engaged for hours on end if not days till the urge subsides. In a way, this dog toy fulfills all the expectations of chewing on something, and better still, for each purchase a portion of the profit is donated to dog charities.
Give your dog this rolling ball that dispenses treats as it rolls and see your small dog develop an attachment to this toy. What more you can control the size of the treats which it dispenses making sure your small dog will consume the exact portion which you set out for him or her. It comes in different sizes for different dogs and is easy to clean, simply put, the Busy Buddy Twist 'n Treat Treat Dispenser Dog Toy can be reused for a long time, and your small dog will just love you for it.
Got a dog that loves the outdoors!! Your dog would definitely love the game of fetch and this love is easily transferred to the Chuckit! Ultra Rubber Ball Tough Dog Toy. A lightweight, buoyant rubber ball. It will bounce on anything, trees, rocks you name it. This gives your dog the perfect excuse to chase something down and bring it back to you.
Even though this rubber ball is extra-tough and resistant to damage from chewing, it is also comfortable on your dog's jaw. Having a bright orange color that is easy to identify in most environments. It also has the ability to float on water for dogs who don't mind getting wet. A good dog toy for every outdoor activity, you can also get the Chuckit! Ball Launcher for an added boost to the ball launch.
Watch your dog get intrigued with the rolling and flipping motion of the KONG Gyro Dog Toy. Made with a static outer ring and a spinning inner orb, your dog would paw, push and roll this dog toy for hours on end. More intriguing is that the more your dog plays with the toy, the more it dispenses treats which you would have filled the toy with prior to giving it to your dog.

Your dog would be deeply enticed with this toy for a long time giving you enough time to attend to other important things in or outside your household.
Crafted with multiple layers of materials that are sewn together and bonded properly. The seams are sewn together 7 times to make the edge extra tough and long-lasting. It can be used interactively by multiple dogs for tug wars or even used to play the game of fetch.

Machine washable and can also float on water, you will find this dog toy suitable for both indoor and outdoor games for multiple dogs, keeping them engaged for hours on end.
Keeping in mind the needs of a big dog, this S-shaped, heavy-weight dog toy is made keeping in mind the abuse it is going to receive from a big dog. Made from unique thermoplastic rubber, it can withstand wear and tear whether it is going to be used indoors or outdoors, can float on water, and also has a hollow middle that can be stuffed with treats for more excitement and fun.
Teething is always a major challenge for our puppies and Nylabone Teething Rings Puppy Chew Toy is the ultimate toy for puppies at this stage. While helping your puppy ease teething pains and learn the proper way to engage using their mouth, you can also use it to build a bond with your puppy or puppies by engaging them in a gentle tug-of-war game.

It also helps in keeping your puppy's breath fresh and promotes good oral hygiene. They are easy to clean up making it a worthwhile investment for your puppy which would last them for a long time.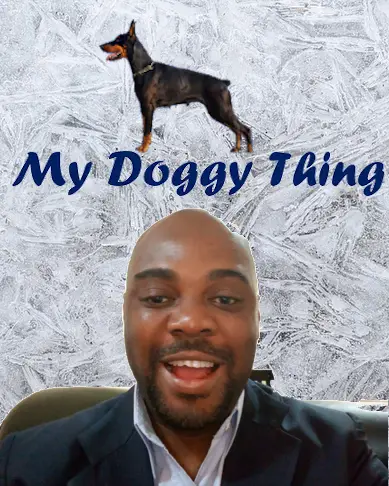 Hi, I am Charles Nwankwo Editor-in-Chief, Mydoggything.com. Gleaning from Professional Dog Trainers, behaviorist, Registered Veterinarians, and Breeders. We are passionate about making dog care easy for you. My job is to make sure that you get the best-updated dog care information to understand and take care of your dog or dogs.