WHAT IS THE BEST DOG DOOR TO BUY?
Sturdy, Safe and Convenient
This post contains affiliate links and I will be compensated if you make a purchase after clicking on my links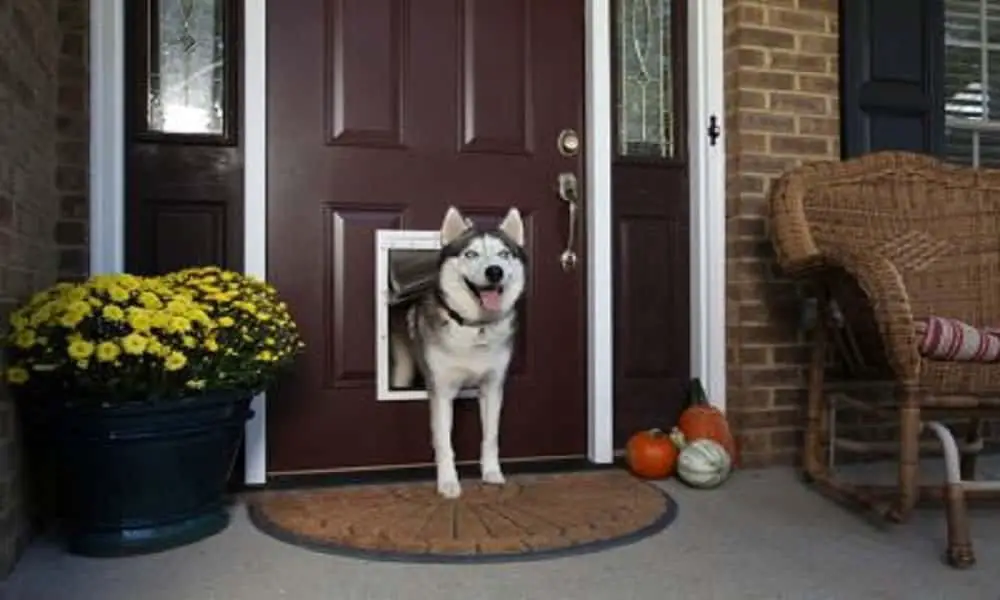 Best Traditional Dog Door
PetSafe Plastic Pet Door: No matter the type of door you have, the PetSafe Plastic Pet Door not only fits but is also safe and reliable.
Best dog doors for sliders
Thermo Panel 3e: If you have a sliding door then this PetSafe Plastic Pet Door which makes us of the Patio Pacific's Endura flap technology is just what you need.
Best dog door for cold weather
PetSafe Extreme Weather Door: Designed specifically for extreme weather conditions, it has an energy efficiency 3.5 times higher than the normal Petsafe door.

Best dog door for large dogs
Plexidor X-Large Door Mount Pet Door: Large dogs need a dog door that is not only sturdy and durable but perfectly suited for their size. The Plexidor X-Large Door Mount Pet Door achieves all this and more


Best dog door for stucco walls
Endura Flap Pet Door: Designed for very strong walls, this dog door will fit in seamlessly with the aesthetics which most stucco walls are built for.
Best App-Controlled Dog Door
Prizes here are just estimates and are updated when possible. We are affiliates and may receive commissions on purchases made from our links.
Basic, reliable, simple, and most importantly works perfectly. The PetSafe Plastic Pet Door is just what a dog door should be. Whatever type of door(metal doors inclusive) or wall. This Plastic Pet door can fit perfectly. Works for any dog out there.

The plastic flap has been tinted so that it is not transparent and the frame very durable. The frame can be painted to match the color of the door, improving the aesthetics of the dog door. It also comes in four sizes(small, medium, large and extra-large) and the panel snaps on properly when not in use improving security for yourself and your dog.

More importantly the makers PetSafe have been making dog products for more than 30 years now, they are a trusted household name when it comes to dog products, they have thousands of testimonies under their name and even a support team for U.S clients that can be reached anytime from Monday to Saturday.
Got a sliding glass door? The Thermo Panel 3e will be the best choice for you here. Fits perfectly with all standard-size sliding glass doors. The frames are made with heavy gauge aluminum giving it stability in any glass size you put it in.

It also makes use of the Patio Pacific's Endura flap technology, the dual-pane glass, and the Low-E coating that comes in handy by preventing infra-red and ultraviolet light from entering the house through the dog door.

There is also the option of requesting a custom height patio panel, removing the limitation of having different of having to choose dog sliding doors of standard sizes only.

This dog sliding door is pricy but you will get an energy-efficient, sturdy, secure, and, durable product which would last your dog for a long time.
Another top-notch product from PetSafe, this Dog Door is perfect not just for extreme cold weather conditions but also for hot weather conditions. The PetSafe Extreme Weather Door has a maximum energy efficiency which is 3.5 times higher than the normal PetSafe Plastic Pet Door. This quality helps it to be able to keep both cold and hot air out of your house no matter how your dog uses it, maintaining the temperature in your household to the normal level.

Having a 3-flap pet door and a precut closing panel which you can use to permanently lock the Dog Door in place when you don't want it being used. This also helps to keep you in full control of the dog door.

Dog door flap opening measures 10.125 inches in Width and 16.25 inches in height for a dog up to 100 lb. Coming with an installation guide and a template. Setting it up is easy. Don't forget the customer service team accessible for U.S customers from Monday to Saturday. 
This is the best electronic dog door in the market. Perfectly engineered for performance and extreme reliability. This dog door works by receiving signals from your dog's collar or tag anytime they come close to the door and remains closed when the dog is away from it. This ensures that your dog is the only one using the door, keeping away any small critter that would want to take advantage of this opening.

The electric door opens upwards and silently too and when it closes back is locked with deadbolts instead of normal hinged panels like most electric dog doors. Works perfectly and is encouraging to use especially for timid dogs.
If you have a large dog, you would want a dog door that is not just big enough for them but also sturdy and durable. The Plexidor X-Large Door Mount Pet Door has all these qualities and more. Made with the same type of materials used by the police and Military for their kennel doors, this dog door has been tested and has proven to be strong enough to withstand the stress which a large dog comes with.

The Plexidor X-Large Door Mount Pet Door is made up of a shatter-resistant acrylic door that is 3/8 inch thick and chew-proof aluminum trim, saloon-styled, designed like a swinging door. Even though this large dog door is on the expensive side, it has been generally known to outlive the dog so it is basically a lifetime investment for your large dog.
Stucco walls are not just built for strength and durability, they are used with the beauty and aesthetics of the wall in mind. Some Stucco walls are even designed to carry sculptures for years to come. With that in mind, the dog door for this wall should not only be strong and durable but should also fit in without spoiling the beauty of the Stucco wall design.

The Endura Flap Pet Door is capable of all the above and more. It is well insulated and easy to secure when not being used. In addition, it has a magnetic door catch mechanism that can be adjusted easily making the door sill tight when closed and keeping your house at room temperature.

This in combination with its ability to blend in with the wall design makes it the perfect dog door for stucco walls.
Keeping track of your dog's movement has never been easier. The SureFlap Microchip Cat & Small Dog Door Connect is designed to work with your dog's microchip. It works together with the SureFlap Connect Pet Door Hub (used to link any SureFlap connect product to your ANDROID or IOS devices).
With these devices connected, you can easily monitor your dog's movement inside and outside your house, not to mention the ability to open and lock your dog door remotely giving you complete control over when your dog uses the door.
It also has the ability to send notifications to your dog reminding him or her to come into the house or go out. More so, the notification can also help your dog understand when the dog door is ready for use and lastly the ease of installation as the SureFlap Microchip Cat & Small Dog Door Connect can be installed on your wall, your door, or your windows.
THINGS TO CONSIDER WHEN PURCHASING A DOG DOOR.

Your Dogs Size.

The dog door you are considering must be large enough for your dog to pass through comfortably without them scratching or hurting themselves in the process. Its placement should be such that it is not too low for your dog or too high. If the placement is not just right for your dog, you may find yourself in a position where your dog just refuses to use the door.

A general rule of thumb is that the height of the dog door should be at least 2 inches higher than your dog's shoulder. This helps to prevent injuries to the head when your dog starts using the door especially if they are rushing through it. The bottom part should be such that your dog should be able to step over it. You should consider your dog's leg size for the bottom height. The lower the better especially for elderly dogs that don't have the agility they used to have as young dogs.

How easy is it to install the dog door?

If you are a do-it-yourself kind of person, you will probably find it easy to set up a basic dog door. The problem usually comes in when you don't follow the instructions or guidelines properly. These kinds of mistakes can lead to the need to acquire a new dog door again.

If you want to install it yourself, it is always better to go over the guideline ahead of time and even contact the support centers for the dog door and get clarification on things that are not clear.
Most of the installation guides are pretty clear, else you may just hire a professional to fix the door for you. This way you are sure that the correct thing would be done and more importantly, you would not mistakenly damage other things in your household like electric wiring or plumbing.

What material is the dog door made of?

Most dog door frames are made of plastic or metal. The flaps are also usually made of plastic or vinyl. Each material has its advantage and disadvantage.

For the frames, the metal seems more sturdy but there is the problem of damaging light walls and window glasses which the plastic doesn't have. On the other hand, the plastic is usually not so strong and may not last as long as you expect it to.

For the flaps, the plastic tends to get discolored with time, there is also the accumulation of scratch scars which make the plastic flap lose its durability and aesthetic quality. The vinyl flap, on the other hand, does not have the challenges of the plastic flap but extreme temperature changes can affect the vinyl flap making it lose its elasticity over time.

Our general recommendation would be to use the plastic flap for small dogs and the vinyl flap for medium to large dogs.

Energy-efficient and Insulated properly

The natural tendency of dog door manufacturers is to claim that their product is Insulation and Energy Efficient. You need to verify these claims yourself. Does the dog door have a double or single insulated flap? What about weatherstripping, magnets, or other fasteners needed to keep the flap secure during high wind periods.

More importantly what is their return policy and general product review from others who have used the door. These last two would tell you a lot about the trust which the product inspires both from the manufacturer's perspective and the buyer's perspective.

How secure is the dog door?

As a dog parent, you really don't want your dog going out and coming into your house at any time they wish and you certainly don't want any small animal taking advantage of this opening to enter your house.

The electronic and app-controlled dog doors seem to do a very good job in keeping small animals out of your home, but still, some dog doors come with additional locks which you can take advantage of especially when you are not at home or night time when you don't want your dog outside.

Whatever it is, just make sure it works properly, even dog doors dependent on just the magnetic latch working can still do a good job securing the dog door as far as they work as expected.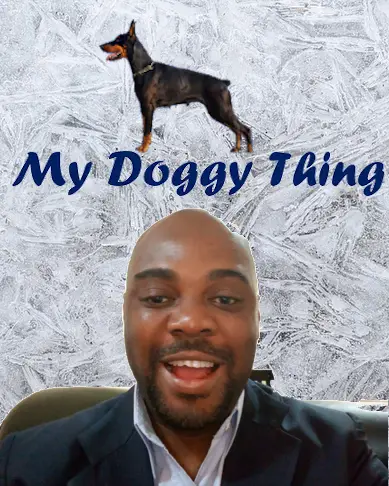 Hi, I am Charles Nwankwo Editor-in-Chief, Mydoggything.com. Gleaning from Professional Dog Trainers, behaviorist, Registered Veterinarians, and Breeders. We are passionate about making dog care easy for you. My job is to make sure that you get the best-updated dog care information to understand and take care of your dog or dogs.