WHAT WE LOVE

Multi-purpose dog grooming wipe
Free of parabens, alcohol, and other harsh chemicals
Remains moisturized for a long period.
WHAT WE DON'T LOVE

For those who like heavy scents, fragrance may be too light.
This dog wipe tops the list for so many good reasons, apart from the pricing it is a multi-purpose wipe. Simply put you can use it for your dog's paws, anals, body area, and more. Also, they are made with all-natural ingredients like aloe vera, vitamin E, Hawaiian awapuhi, etc. This removes the dangers which artificial products like alcohol and other chemicals can cause to your dog's body, keeping them naturally clean and fresh for a long time.

The wipes themselves are 8 by 9 inches and have thick, textured makeup guaranteeing it doesn't tear up on your dog's body. You can have them in both unscented and green tea-scented forms and also comes in different packs of 100, 120, 240, and 400. All this combined gives you a dog wipe that lasts long and is well trusted to keep your dog looking good and fresh for a long time.
WHAT WE LOVE

Made with an all-natural botanical solution
Large wipes suited for dog paws of all sizes
Made in the U.S.A
WHAT WE DON'T LOVE

Can cause harm to dog's eye.
If you have a dog that is always coming in with mud and dirt into your house after playing outside, you can the TrueBlue Pet Products Body & Paw Wipes to make sure their paws are clean before entering the house.

Soaked up in an all-natural botanical solution, it contains grapefruit oil to clean your dog's paws without stripping away the natural oil there, macadamia nuts to keep your dog's skin and coat around the paw area well-nourished, and chamomile to add some extra sheen to the paw area.

Usually coming in a pack of 100, they are made in sizes of 8 by 7 inches. Enough to deal with any dog paw no matter the size. As a word of caution, this dog wipe is not to be used on your dog's face as contact with the dog's eye can have unintended consequences.
WHAT WE LOVE

No brushing is required, just wipe teeth.
Tasteless, zinc-based substances freshen dog's breath and cleanses their mouth.
Safe for other pets like cats, small pets, horses, etc.
WHAT WE DON'T LOVE

Wipe is only for dental use, nothing else.
If you are looking for a way to keep your dog's teeth sparkling white, healthy, and strong. The Maxi-Guard Dental Cleansing Wipes is the perfect option for you. This is even more true if your dog doesn't like toothbrushes. Made with a zinc-based formula, this dog wipe will fight plaque and tartar. It will also remove hidden food substances hiding in spaces in your dog's teeth and gum.

Perfect for dogs of all ages, it comes in 100 packs of 3 inches round textured materials. They are tasteless and lasts for a long time. The perfect wipe to manage all your dog's dental issues.
WHAT WE LOVE

Specially formulated to clean your dog's eye region without causing irritation.
Helps fight eye bacteria and infectious diseases
Tested and trusted product
WHAT WE DON'T LOVE
To be used only on the eye region.
If you have a dog that easily develops tear stains, the Miracle Care Eye Clear Sterile Eye Wash Pads are made just for that. Specially formulated to remove dirt, grime, debris, and bacteria around your dog's eye region. You will find them very effective in dealing with tear stains especially if you have a white dog.

This dog wipe has been the go-to wipe for this purpose amongst breeders and groomers since 1961. Each container comes with 90 to 180 pre-soaked pads and can be used on both dogs and cats.
WHAT WE LOVE

Relieves itching, dandruff, seborrhea, hot spots, etc
No rinsing is required after use
Deals with any allergy-causing dander
WHAT WE DON'T LOVE

Cannot be used around the eye region.
Dogs with allergies easily accumulate or gather the danders that cause their allergic reactions when they move outside the house. Controlling your dog's movement can be a problem. Thankfully keeping the danders of your dog without having to bath them every now and then is made easy with the TropiClean Oxy Med Allergy Relief Wipes.

Containing oatmeal, vitamin E, Alpha-Hydroxyl, and more. They are specially made to wipe away danders and other allergy-causing materials from your dog's body. In addition to having an allergy-free dog, you also get a clean and fresh dog.
WHAT WE LOVE

Can be used on other parts of your dog's body.
Made with a non-toxic enzyme to help express anal glands
Thick premium cloth material makes sure wipe does not disintegrate in your hands
WHAT WE DON'T LOVE

Cannot be used around the eye and mouth area.
Must be kept away from reach of children
Wiping your dog's bottom is not the kind of thing you would want to do but unfortunately, it is something you can't escape. This is so true especially if your dog has problems expressing its anal glands.

Thankfully, the Glandex Anal Gland Hygienic Pet Wipes can help you wipe your dog's bottom without making the process messy for you. It contains vitamin E, aloe, and moisturizers to soothe the area, a non-toxic enzyme that neutralizes bad smells and helps your dog to express their anal glands, and also free of alcohol and paraben which otherwise would have caused irritation in these areas.

Made of thick premium cloth material which helps clean the messy area without reaching your fingers, the pack comes in 24, 75, or 100 wipes depending on your choice.
WHAT WE LOVE

Helps fight ear infections
Reduces head shaking, scratching, and pawing of ears
Easier to use than ear flush and ear drops
Made in the United States
WHAT WE DON'T LOVE

Not good for the area around your dog's eye.
Precaution should be taken to keep them away from children
This dog wipe is a top-notch product from Pet MD. Made with a soothing formula of alcohol-free substances infused with aloe vera and eucalyptus oil. These not only remove dirt, wax build-up, and discharge from your dog's ear, they also help to stop their ears from itching and eliminate bad smells.

Designed in circular form, each pack contains 100 wipes and is safe for dogs from 12 weeks of age upwards.
WHAT WE LOVE

It's alcohol-free and the formula is mild enough to allow daily usage.
Moisturizer helps your dog to have healthy skin and coat.
Fresh Scent keeps your dog smelling good
WHAT WE DON'T LOVE

Need to be sure wipe is properly closed after use else potency is lost.
Get rid of everyday dirt, bad dog smell, and dander with Nature's Miracle Deodorizing Bath Wipes. You not only get rid of the dirt, dander, etc. with this wipe, but you will also have your dog's coat looking shiny, healthy, and smelling fresh due to the two scent options it comes with. The well—honey sage and spring waters.

If you have been looking for a way to avoid bathing your dog regularly (due to timing, stress, or financial issues). The Nature's Miracle Deodorizing Bath Wipes will help you out in this. Coming in different packs numbering from 25 to 900 wipes in each. The only decision you are left with is "how much dog wipe do I need at hand for my dog"!
THINGS TO LOOK OUT FOR WHEN PURCHASING A DOG WIPE.

INGREDIENTS USED TO MAKE THE DOG WIPE.

You need to buy dog wipes with ingredients that would suit your dog's skin and coat. Usually, organic and sustainable ingredients are the best. Going further, ones made for hypoallergenic dogs are usually good as they end up suitable for nearly all life stages of your dog, but you also need to consider where exactly the wipe is going. A wipe for your dog's paw may not be good for their eye or mouth as it may lead to poisoning. Be specific in your need and try not to be too general. Having 2 or 3 different dog wipes that serve specific purposes would be safer than trying to lump everything into one dog wipe.

INTENDED PURPOSE

This goes back to the above. Are you looking at general grooming for your dog? Or is your dog experiencing tear stain challenges, dirty paws, ear problems, anal problems, etc? The wipe you are going to buy for your dog should serve the purpose of why you are buying it. Be sure to understand the purpose of each wipe you intend to buy and use as instructed to avoid any health issues or complications. For example, using a dog ear wipe for your dog's eye region can be compared to rubbing soap in your eyes. The comparison seems extreme but it paints the picture needed. I will repeat, only use a dog wipe for its intended purpose and nothing else.

WIPE SIZE

This matters especially when you are dealing with a bigger dog. Compare the size for what you want to achieve and choose an appropriately sized wipe for such.

DURABILITY

The dog wipe should not tear or disintegrate easily when being used. This leads to a mess on the dog and also on your hands. The dog wipes we have suggested above have been tried and tested, but if you are going for something else, then you should be able to put in some little time and effort to research it.


BEST HOMEMADE WIPES FOR DOGS PAWS.

Sometimes you need to improvise, you may just have run out of wipes or some other reasons, making a homemade wipe for your dog's paw is actually easy. All you need is:


A cup of warm water
A drop of dish soap (yes, one drop, not more not less)
Three tablespoons of hydrogen peroxide

Now, mix these together and pour them into a spray bottle, and "Voila" you have a homemade wipe for your dog's paw. Now any time you need to use it on your dog's paw, all you need to do is get a piece of cloth, spray it on their paw and clean up.

Do not forget to wash your hands after cleaning up your dog's paw.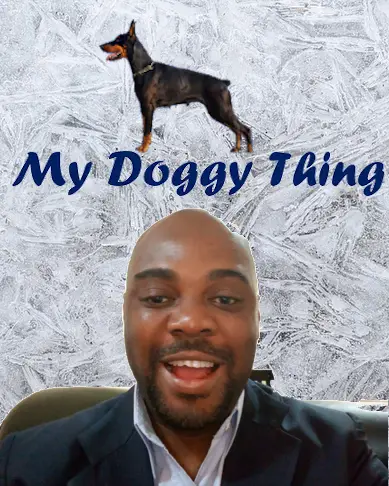 Hi, I am Charles Nwankwo Editor-in-Chief, Mydoggything.com. Gleaning from Professional Dog Trainers, behaviorist, Registered Veterinarians, and Breeders. We are passionate about making dog care easy for you. My job is to make sure that you get the best-updated dog care information to understand and take care of your dog or dogs.