WHAT IS THE MOST EFFECTIVE FLEA TREATMENT FOR DOGS?
Kill and Prevent Flea Infestation with the best
This post contains affiliate links and I will be compensated if you make a purchase after clicking on my links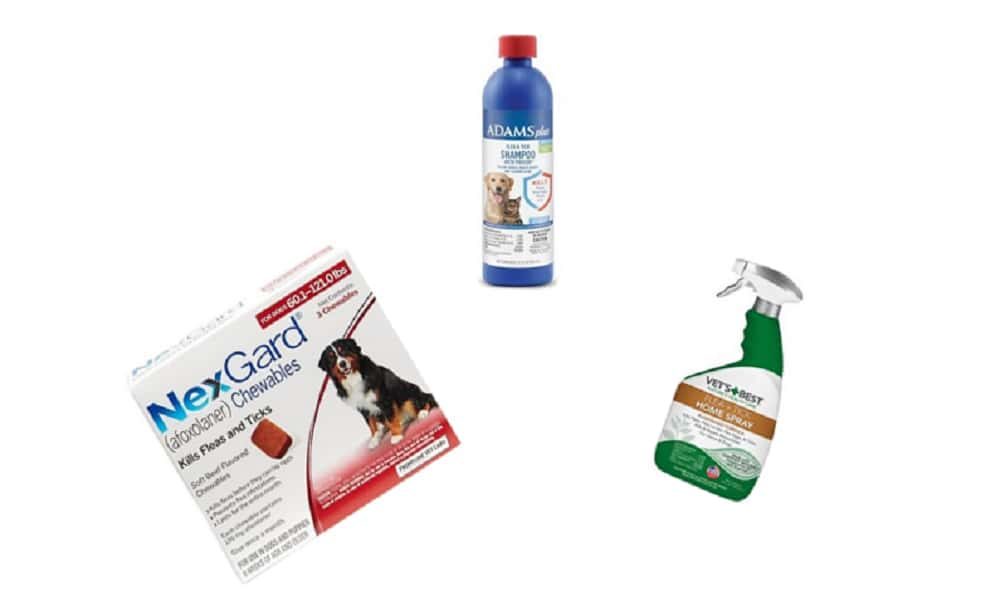 Capstar for Dogs: Fast-acting oral treatment specially made bearing in mind the delicate nature of puppies
Vet's Best Flea & Tick Pet & Home Spray: Kill and keep fleas away from your dog while using essential oils perfectly safe and suitable for you and your dog, keeping your dog and environment natural and free of chemicals

Adams Plus Flea & Tick Shampoo: Take advantage of bath time to deal with your dog's flea problems, each bath with this shampoo can offer your dog protection for up to 4 weeks
Prizes here are just estimates and are updated when possible. We are affiliates and may receive commissions on purchases made from our links.
WHAT WE LOVE

Delicious and Chewable.
Works on Fleas and Ticks.
Safe for both kids and other pets to be around the dog.
Good for puppies up to 8 weeks of age.
Each dose of NexGard comes as a soft, beef-flavored chew, your dog is very much likely to fall in love with it, but more importantly, it's vet-certified safe for older dogs to young puppies of 8 weeks and above who weigh at least 4 pounds.

This flea treatment is not just vet-certified but also FDA-approved. The main ingredient afoxolaner kills fleas before they've had a chance to lay eggs, it also deals with ticks, including the Lone Star, black-legged, American dog, and brown dog varieties. It is also known to prevent infections that can lead to Lyme disease.

A very effective flea treatment for dogs, one of its major advantages being that it works from inside the system to outside, basically, your dog ingests this delicious beef-flavored treat which goes straight into your dog's digestive system and then into their bloodstream and all other parts of your dog's body.

A flea treatment that can be taken once a month, maintaining the routine will help keep your dog flea and tick free all season long and likely all lifelong

A last word of note is that this flea treatment should be approved by your vet before giving it to your dog so be sure to get his or her approval before beginning the process.
WHAT WE LOVE

Kills fleas at any stage.
Kills and repels mosquitoes too.
Waterproof in 24 hours.
Tube easy to open.
WHAT WE DON'T LIKE

Not safe for cats.
Leave a greasy feel on your dog's body.
This K9 Advantix II is not only used to treat flea infestation problems but can also be used as a preventive measure. In addition to flea and tick treatment and prevention, the K9 Advantix II also repels and kills mosquitoes. Something that is not common in a dog flea treatment product.

This product covers all dog sizes, from extra large dogs weighing over 55 lbs to small dogs weighing up to 4 lbs so all you have to do is choose the pack that suits your dog weight and start applying it as instructed on the pack.

A single application starts working after about 2 hours and forms a water-resistant coating on your dog in 24 hours. This single application can stay on your dog for up to 4 weeks. This gives your a monthly cycle of topical flea and tick protection for your dog.
WHAT WE LOVE

Safe for puppies.
Fast action starts working in 30 minutes.
Very effective on fleas.
WHAT WE DON'T LIKE

Only 24 hours protection cycle.
Capstar for dogs is a fast-acting, oral flea treatment specially made with small puppies in mind (2 lbs to 25 lbs weight and 4 weeks of age). You will find this fast-acting flea treatment killing adult fleas almost immediately on application (30 minutes). A tablet has visible effects on your pup, in just 4 hours you can expect 90% of their fleas dealt with.

On the flip side, the protection only lasts 24 hours. It needs to be vet prescribed and more importantly follow instructions on the pack.
WHAT WE LOVE

Works on Fleas, Ticks, and Mosquitoes.
Can be used in the household.
Made with Plant-Based formula.
WHAT WE DON'T LIKE

Easily wears off on the dog.
Some dogs don't like sprays.
Worried about chemical substances on your dog's body? Are you into all-natural products in and out of your house? The Vet's Best Flea & Tick Pet & Home Spray is just what you need. Made with certified natural peppermint and clove essential oils, it kills fleas, flea larvae, flea eggs, ticks, and mosquitoes on contact.

When spraying your dog, make sure not to miss the armpit area and in between their toes. The simple reason for this is that these places are favorite hiding places for parasites.

Some people spray their dogs daily, others do it weekly, you would need to find your own suitable schedule based on your dog's lifestyle. For example, if your dog gets wet, you will definitely need to reapply the spray on him or her.

The good thing here is the spray does not stain things in the house or your furniture. The spray is also made in the United States.
WHAT WE LOVE

Protection can last up to 28 days.
Nice Nourishing scent.
You can take advantage of giving your dog a good bath to treat the flea problem they may be experiencing. Adams Plus Flea & Tick Shampoo contains aloe, lanolin, coconut extract, oatmeal, and an insect growth regulator (IGR). All these together clean up your dog's skin, gives them a good smell, and kills any flea found on their body.

One bath with the Adams Plus Flea & Tick Shampoo is enough to keep them flea and tick-free for up to 28 days. You probably won't be bathing your dog that regularly but that shouldn't stop you from taking advantage of this wonderful shampoo and better still, it means the shampoo would last a long time.

Final word: Do not use them on cats, it contains a substance called pyrethrin, and these have proved to be very harmful to cats.
WHAT WE LOVE

Provides protection for up to eight months.
Very light and easy for your dog to wear.
No prescription is required.
WHAT WE DON'T LIKE

Not recommended for puppies under 7 weeks of age.
A word of warning USA Today published an article in March 2021 showing some statistics of dog deaths due to flea collars to be up to 1,700. This is a developing story and we will be on the watch-out and update our article if necessary to show the current state.

The Seresto Flea and Tick Collar are the best you can get in the market. It uses a sustained-release technology and can provide up to 8 months of protection to your dog from adult fleas, flea larvae, four species of ticks, chewing lice, and mange mites.

Always liaise with your vet doctor in this instance and make sure to buy directly from Seresto approved outlets if you go for this option.
THINGS TO CONSIDER WHEN PURCHASING A FLEA AND TICK TREATMENT PRODUCT
METHOD OF DELIVERY
The normal way in which a dog would receive a flea treatment would be oral tablets, topicals, shampoos, and collars. Oral tablets are consumed by your dog eating them, either alone or mixed with their food. Topical delivery is usually achieved by the application of the liquid on your dog's back usually from the neck region, shampoos are usually applied while bathing your dog with them, and collars are usually placed for a longer period around your dog's neck.
With this in mind, you will need to consider your dog's characteristics and behavior before choosing a method of delivery. For example, a dog that is always getting wet cannot be receiving flea treatment through the topical method. Oral Tablets are best for them.
A last word of note, even though using the collar method is still in use, the latest happenings have put a huge health concern question on them. We would advise all to tread cautiously with them for now.
ACTIVE INGREDIENTS.
It is no secret that insecticides that can kill insects are used to make flea and tick products. With that in mind, it is important that you do your own research to verify which kind of chemical is being used in the product you are interested in and verify for yourself that these chemicals would not be harmful to other people or pets in your household.
For example, it is a known fact that some of the flea and tick products used for dogs are actually very harmful to cats. Some are known to initiate allergic reactions in children.
When not so sure, always consult your vet doctor for directives.
POTENCY PERIOD
Products usually come with expiry dates and flea treatment products are no different. Apart from the expiry dates, they should have a frequency of application on how often to apply it to your dog. Some may need to be applied weekly, others may need to be applied monthly. It all depends on how long the treatment remains potent in the dog.
This also affects how much you will pay for the flea treatment product you want.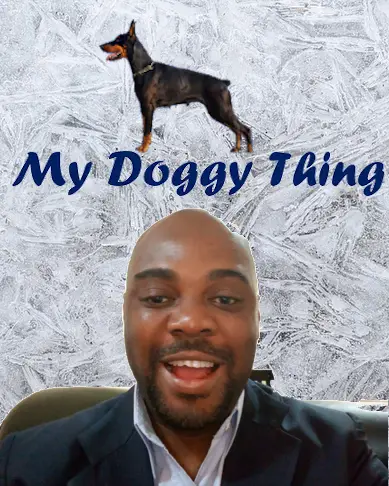 Hi, I am Charles Nwankwo Editor-in-Chief, Mydoggything.com. Gleaning from Professional Dog Trainers, behaviorist, Registered Veterinarians, and Breeders. We are passionate about making dog care easy for you. My job is to make sure that you get the best-updated dog care information to understand and take care of your dog or dogs.