DOG GROOMING BUSINESS INSURANCE
The main distinction of a dog grooming business from other businesses apart from being small businesses is that their very survival is dependent on dogs. That is why regular business insurance would not work for them. With dog grooming business insurance, you have the coverage of full business insurance extended to the dogs that come under your care. From unforeseen incidents or accidents to your customers, employees, and even the dogs, a dog grooming insurance business will help you take care of these and prevent costly losses that can result from them.
HOW MUCH DOES A DOG GROOMING BUSINESS INSURANCE COST?
There is really no fixed cost for getting dog grooming business insurance. The cost is dependent on so many factors like how many employees you have, the level of risks you are willing to cover, the location of the business and so much more. Remember that with dog grooming business insurance, you are trying to get all the benefits of business coverage and extending the same advantages to the dogs that come under your business roof.

The basic components of a dog grooming business insurance package will look something like this:

General Liability cover: This cover takes care of things like general accidents and possible lawsuits that may come as a result of these accidents. A good example is if you have a client or customer that is mistakenly injured while treating their dog under your roof, the general liability cover can take care of the medical expenses arising from this.

Commercial Auto Cover: This is for those that run their grooming business from a vehicle. This will provide a cover for the vehicle and the dog grooming business.

Business Owners Policy: Generally called BOP, this policy takes care of things like general liability and property damage.

Workers Compensation: This covers accidents, injuries, and illnesses that your employees may encounter while working for your grooming business. For example, an employee who slips, falls down, and fractures some bones while working for your dog grooming business would have their medical bills covered under this compensation plan.
STEPS TO GET A DOG GROOMING BUSINESS INSURANCE.
Understanding the steps you need to take to get your dog grooming business insurance is quite simple. Just approach it in these simple five steps and you will get the perfect insurance that matches your business needs


Step 1: Understand the different types of business insurance:
Granted, no one likes to research things nowadays, but buying any insurance policy without understanding what you are buying is like walking into a bar fight blindfolded. You don't need to be an insurance expert, but having a little understanding of the types of business insurance out there would put you in a better position to choose what is perfect for your business.

Taking some minutes to look up the different types of business insurance would do you a world of good and end up saving you time, money, and more importantly stress. Basically, business insurance would be made up of these different types:


General Liability
Commercial Auto
Professional Liability
Cyber Insurance
Business Owners Policy
Worker Compensation

A quick note: of the six types mentioned here four of them are more geared toward the dog grooming business as we have already defined them above. These are General Liability, Commercial Auto, Business Owners Policy, and the Worker Compensation.


STEP 2: Take a general assessment of your business.
As a business owner, you are the best person to know how your business is set up. At this stage, we believe you should have some understanding of general business insurance and the options that will best suit your business. For example, if you are the owner of the property where you are doing the dog grooming business, you might need a Business Owners Policy, but if you run your business using an auto vehicle, you will be better served by a commercial Auto policy. Same business, different risks


STEP 3: Get a quote for your business.
When you have finished with the first two steps, the next thing to do is to get a quote for what the insurance would cost. This is actually easy as you can get this online or by calling the Insurance companies that offer this service. Our suggestion would be to contact the following:


PetBiz Insurance
Progressive
Hartford Insurance
Pet Care Insurance
STEP 4: Review the quote and buy the insurance.
Now you have a good grasp of the types of business insurance and also a good grasp of your own business, you can easily see in the quote what you may need and what you may not need. You can decide to review the quote with a pet insurance professional or better still review it directly with the company of your choice. Simply request follow-up calls or if necessary visit them if they are close by and agree on what you are going to purchase.

The next thing would be to simply make the purchase.

A quick note: Always request a copy of your final quote. This is the main proof of what you purchase in case of amendments in the future.


Step 5: Always review your policy at renewal.
Reviewing your policy at renewal every year is important. All business owners know that too many things can happen in a year and a dog grooming business is no exception. Reasons for wanting a review of your policy can be:

Acquisition of property: If you were renting and acquired a new property for your business within the year, you should consider a Business Owners Policy to cover the new risks you may be taking on now.

Expansion to Auto services: If in addition to owning a property, you have included auto services, then you would need a Commercial Auto policy in addition to whatever you have. You may be changing your mode of operation to only auto services, in that case, you will be needing the Commercial Auto policy to the exclusion of some other policy.

Change in the number of employees: Did you employ more people or are you downsizing? This would definitely affect what you will be paying for the worker's compensation.

Customer risk: For the dog grooming business, both human clients and dogs are to be covered. The more clients you have the higher the risk you may need to bear.
GETTING A DOG GROOMING BUSINESS INSURANCE QUOTE.
I know we have touched on how to get for your dog grooming business, but it is such an important part of getting your insurance that we would want to deal with it in a more detailed manner. It can be frustrating not having the right information to get the right quote for your business. This can lead to wasted time and effort, so to avoid these let us start from the very basics.

Basic information.
Your Industry (which is pet care)
Your Business location
Owners information
Level of experience in the industry
Details of how you operate your business
Gross annual sales.
These are considered basic information to access your risk exposure.

Employee details.
To be able to get workers' compensation, you need to provide your employee details. On the flip side, details that are not considered are owners and partners. These are the Details needed:


How many employees do you have?
Your Annual payroll
Cost of subcontracted jobs.

Past Claims details.
If you have insured your business before and are going to a new provider, a history of your claims (if you have filed one in the past) would be needed by your new provider. Details needed are:


Number of claims filed with previous providers
Dates on which the claims were filed
Amount paid by the provider to settle the claims
Errors and Omissions made in the claims.

Property Information.
If you are going for a Business Owners Policy, your property information would be needed for your quote. Information needed would be things like:


The Buildings age
Construction type of the building
Square footage information.
Information from the Mortgage Company
Building Safety Information
Other occupants on the property

Buildings with more safety features are more likely to get better pricing in the insurance quotes than one that does not have safety feature. Basically, the more risky property exposure, the more costly the quote price.

Additional insureds
This can be an individual or another entity included in the insurance policy that shares most of the rights the policy offers. A good example would be if your dog grooming business has a product that you sell, for example, a dog shampoo. There may be coverage for your vendors that sell the product for you or your small business.

Additional insured individuals or entities can be added at any time to the policy, but it is always better to add these when you are getting your quote or renewing your policy so that you can get the best price bargain.

A quick note, you can always go ahead and start the quote process even when you don't have all the information needed. Insurance Providers especially online have the ability to save your profile for future updates, so you can get the information and fill them in at your own pace.
MORE QUESTIONS ABOUT DOG GROOMING BUSINESS INSURANCE
Why is getting a Dog Grooming Business Insurance Important?
Even though we enjoy working with dogs, this also comes with its own problems that can affect not just you and the people around but can negatively affect your finances. Getting a Dog Grooming Business Insurance protects you from all these unforeseen probabilities.

Who needs a Dog Grooming Business Insurance?
People who run these types of businesses need to get a Dog Grooming Business Insurance:


Pet care businesses
Pet grooming business
Mobile grooming companies
Dog training businesses
Doggy daycares
Pet kennels
Dog groomers

What does this insurance cover in your Dog Grooming Operations?
Dog Injuries, Dog training problems, employee issues, property damages, lawsuits, etc. All these types of things can be covered under your dog grooming operations.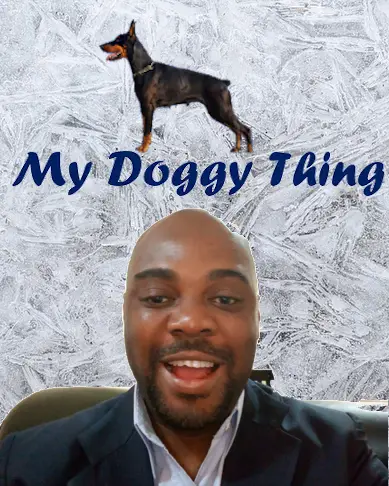 Hi, I am Charles Nwankwo Editor-in-Chief, Mydoggything.com. Gleaning from Professional Dog Trainers, behaviorist, Registered Veterinarians, and Breeders. We are passionate about making dog care easy for you. My job is to make sure that you get the best-updated dog care information to understand and take care of your dog or dogs.