FIGO PET INSURANCE REVIEW
Launched in 2011 in Chicago, FIGO has proven to be one of the best pet insurance companies around especially when it comes to holistic care for your pet. FIGO offers many advantages to pet insurers including up to %100 reimbursements of costs, tiered pet insurance plans covering the same types of conditions, unlimited lifetime benefit plans and so much more. As the saying goes, with FIGO you get to make care-based choices for your pet insurance and not cost-based choices.

POSITIVES BENEFITS.
Holistic care included in Base plan: Options that would be considered holistic care available in FIGO base plans

You get a 30 days money-back guarantee: If you are unsatisfied with FIGO and you have not filed a claim in 30 days, you can request cancellation of your policy and your money will be returned to you.

Virtual Vet visit available any time of day: You can get access to licensed veterinarians virtually at any time of the day at no additional cost to you.

Very flexible customer support: You can access FIGO customer support through four main channels, you have phone, email, text, or fax.

Can be used with any licensed veterinarian: claims from any licensed veterinarian are accepted.
NEGATIVES.
Pets need to take an enrollment examination: One of the requirements before your pet can be enrolled with FIGO is to undergo a medical examination before being accepted

Examination fees are not covered in the base plan: If you want the examination fee covered in your FIGO policies, you will need to pay extra.

Only dogs and cats accepted: If you are insuring pets like lizards, bunnies, etc. You will need to opt for another pet insurance company as only dogs and cats are insured at FIGO.
FIGO PLANS
FIGO offers three Flexible Options for Illness and Injury. These options allow you to choose as much coverage for your pet as you want to. These three options offer reimbursements of up to $5,000 annually (Essential), $10,000 (Preferred), and an unlimited amount (Ultimate) in that order.

These flexible options make it possible for pet owners to choose a package that is suitable for their pets and their pockets. The Preferred level is the most bought option according to reports from FIGO

Here are some of the treatments covered under the FIGO Illness and Injury plan:


Live vet chat 24/7
Orthopedic conditions     
Bilateral conditions     
Genetic conditions     
Imaging     
Surgery     
Rehabilitation/alternative care     
Prescription medication     
Behavioral problems     
Prescription diets     
Non-routine dental     

FIGO offers optional add-ons or riders to their insurance plans, these riders are called Powerups and usually comes at a fee. The things covered under these riders are usually Wellness or Preventive care and Veterinary exam fees for accident and illness visits.

Under the Wellness or Preventive care, things covered include:


Annual exams
Vaccines
Spaying/neutering
Dental

and much more.
FIGO PRICING
The cost of insuring your pet with FIGO is highly dependent on the age and breed of your pet. For you to get a good estimate of your pricing, you will have to get a custom quote from FIGO. You can easily get a custom quote from their site online.

The amount you will also pay for your deductible also affects the amount of premium you will be required to pay. This amount can range from $100 to $1,500.

You also get to choose a rate between 70% and 100% when it comes to reimbursement. There is usually an enrollment fee when registering for the first time and if you pay monthly instead of annually, a monthly installment fee will be deducted from you each time.

If you are a Vet employee, a military veteran or you are insuring multiple pets, you will be eligible to get discount offers from FIGO.
FIGO WAITING PERIODS
FIGO has a one-day waiting period for Injuries caused by an accident, a 14-day waiting period for illnesses, and a six-month waiting period for Orthopedic conditions

NB. The Six-month waiting period for Orthopedic conditions is only applicable to dogs.
DEALING WITH PRE-EXSISTING CONDITIONS.
Apart from ligament and knee conditions, any other pre-existing condition which has been cured and your pet has not shown any symptoms of it or needed any treatment for it in the past 12 months will not be considered a pre-existing condition anymore.

With FIGO, you will be required to provide your pet's annual health exam records. This record should come from a licensed veterinarian and should be valid for 12 months to the effective date of your enrollment into the program. If you don't have this, the first documented record from a veterinarian will be used to determine pre-existing conditions for your pet.
COVERAGE LIMIT
Some of the medical issues and procedures not covered under the FIGO pet Insurance plans are Pre-existing conditions, Experimental procedures,  Breeding, pregnancy, or giving birth, Cloned pets or cloning procedures, Cosmetic surgery, and Most parasites.
EXCLUSIONS
Some of the medical issues and procedures not covered under the FIGO pet Insurance plans are Pre-existing conditions, Experimental procedures,  Breeding, pregnancy, or giving birth, Cloned pets or cloning procedures, Cosmetic surgery, and Most parasites.
REDEEMING YOUR CLAIMS
Filing and redeeming your claims with FIGO follows a similar route as other traditional pet insurance companies. You visit and get your vet bill and paid invoice from a licensed veterinarian. This you upload to FIGO with any device through the FIGO Pet Cloud (which you will have access to after enrollment). You also will need your vet doctor to send the medical report of your pet(the ideal is 2 years of record).

Claims can be submitted through any device, phone, tablet, computer device, and fax.

On average, most claims are redeemed within 2 to 3 days, the worst-case scenario is within a month after a claim is filed. One advantage of insuring your pet with FIGO is that it is easier to get your annual benefits paid as they don't cap claim payments by condition type.
FIGO CUSTOMER SERVICE
There are four main ways in which you can access FIGO customer service, you can do this by phone, text, Fax, and Email. More information below:

Phone: (844) 738-3446
Text: (844) 262-8133
Fax: (773) 966-0769
Email: support@figopetinsurance.com

Even though you can access the FIGO customer service any day of the week, it is best to reach out to them from Mondays to Fridays and better still during working hours as you stand to get faster feedback during this period.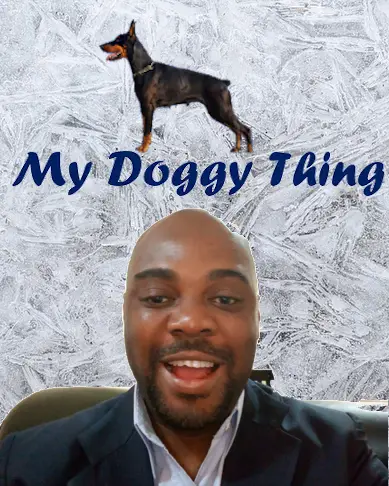 Hi, I am Charles Nwankwo Editor-in-Chief, Mydoggything.com. Gleaning from Professional Dog Trainers, behaviorist, Registered Veterinarians, and Breeders. We are passionate about making dog care easy for you. My job is to make sure that you get the best-updated dog care information to understand and take care of your dog or dogs.