PETFIRST INSURANCE REVIEW
Formed in 2004 in Jeffersonville, Indiana, PETFIRST has provided pet insurance coverage to thousands of pet owners all over the United States. PETFIRST with its personalized plans makes pet insurance for pet owners easy, straightforward, and affordable. In 2020, PETFIRST was acquired by MetLife, in layman's terms, this means that PETSFIRST has a good record paying out claims and is going to be around for a long time.

Here are some of the positives that come with insuring your pet with PETFIRST.

POSITIVES BENEFITS.
Professional and multi-pet discounts: Professionals in certain fields are eligible for a discount of up to 10% on their pet's policy, and families with multiple pets can save up to 5% on each pet insured.

Online resource center: The PetFirst website is filled with every information you need about pet health insurance. With a robust online resource center, you can access all pieces of information you need about pet insurance including health tips that are niched down to breed-specific health problems.

Wellness benefits can be gotten in the range of $125 to $575 annually.

Low deductibles: Even though the normal deductible is $250 per year, there are plans you can go for to get deductibles as low as $50 per year.
NEGATIVES.
Maximum payout of $10,000 per year for Accident and injury incidences: This maximum payout of $10,000 is low when compared to the payouts of other pet insurance companies.

You cannot get an accident-only plan with them: Petfirst only covers accident and illness plans, if you need the basic emergency coverage, you may need to opt for another pet insurance company.

Individual limit set for each preventive treatment: You would have to purchase separate riders for each preventive care treatment and even at that each rider carries its own annual limit.
PETFIRST PLANS.
You get only one policy with PETFIRST and that is the accident and illness policy. The main advantage that comes with PETFIRST is its extensive coverage options. From exam fees for each appointment to procedures, medications, and treatments. PETFIRST will provide extensive coverage for your pet. This leaves pet owners lots of options to customize their plans to their pet's needs.

The wellness plan PETFIRST offers can help you take care of your pet's routine visits to your vet. You can also get reimbursement when engaged in some specific types of preventive care, this includes checkups, vaccinations, screening tests, and behavioral training. There are also routine care riders available with annual benefits ranging from $125 to $575, but as we mentioned above, each rider has a limit to which it can pay annually

Here are some of the things taken care of under the Accident and Illness Coverage:


Exam fees          
Procedures          
Lab tests          
Medication         
Continued treatment         
Genetic conditions
Specialists         
Alternative/holistic care          
Medical boarding         
Cremation/burial

Under the Routine Care Rider, the things mentioned below are covered:


Preventive care           
Microchipping           
Spay/neuter surgery           
Vaccinations           
Dental treatment           
Behavioral treatment
PETFIRST PRICING.
Generally speaking, PETFIRST policies are well priced and very affordable. But as your pet gets older, the premiums required to be paid can be pricey. Keep in mind that the annual limits PETFIRST offers are low compared to other pet insurance companies. With that in mind below is a sample of the pricing structure for premiums in a PETFIRST plan.
For Dogs:
| Age | Accident and Illness Coverage | Wellness Coverage |
| --- | --- | --- |
| | | |
| | | |
| | | |
| | | |
| Age | Accident and Illness Coverage | Wellness Coverage |
| --- | --- | --- |
| | | |
| | | |
| | | |
| | | |
PETFIRST WAITING PERIODS.
One of the things that make PETFIRST stand out from other pet insurance companies is the quickness with which the accident benefits of its insurance take effect. A day after enrollment and you can start accessing your accident benefits, unlike most other pet insurers than can take up to 14 days before you can access the accident benefits with them.

You can access the illness benefit after two weeks which is the standard in the pet insurance industry. Illnesses like Intervertebral disc disease and cruciate ligament injuries have a six-month waiting period after enrollment. This is so because of the high cost involved in treating these illnesses.
DEALING WITH PRE-EXSISTING CONDITIONS.
In this regard, PETFIRST follows the industry standard of not insuring pre-existing conditions for your pets. Any injury or illness your pet shows signs of during the period of enrolling for the insurance plan will not be covered by PETFIRST and thereby these injuries or illnesses will not be eligible for reimbursement.
COVERAGE LIMIT.
The highest amount that PETFIRST reimburses per annum is $10,000. There are lower coverage limits of $5,000 and $2,000. To be honest, the coverage is relatively on the low end as other pet insurance companies usually start from $5,000. A very big positive with PETFIRST is that they do not impose any lifetime maximums for reimbursement.
EXCLUSIONS
Cosmetic procedures, parasites, and any condition that arises from breeding your pet are not eligible for coverage. This also includes anything out of the ordinary. With that in mind, you only get preventive care by purchasing a wellness rider that suits your pet's needs.
REDEEMING YOUR CLAIMS
You redeem your claims with PETFIRST by first filing the claims within 90 days of the treatment. This you do by submitting an itemized invoice or receipt from your vet's office to PETFIRST. We have four ways in which you can file your claims: online, via mail,  postal mail, and fax. After submission PETFIRST would process the claim, this should not exceed ten working days after which upon approval, the reimbursement is sent to you, usually in the form of a check in the mail.

You should note that if this is the first time you are filing a claim. PETFIRST would request that your vet gives them your pets vet record going back to one year. You must discuss these records with your vet doctor so as not to have an old illness interpreted by PETFIRST as a pre-existing condition.
PETFIRST CUSTOMER SERVICE.
Customer service is usually accessible through three channels. You have the phone, via email, and through web chat. You can connect through the phone lines 7 days a week but only during the daytime.

Going through their website, PETFIRST offers a lot of online resources and answers so many questions you may have about your pet and insuring it through them. There is also their email contact and the web chat tool to access their customer service online and get assistance with whatever challenge you may be facing.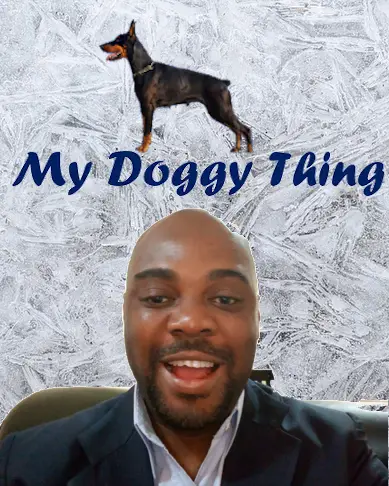 Hi, I am Charles Nwankwo Editor-in-Chief, Mydoggything.com. Gleaning from Professional Dog Trainers, behaviorist, Registered Veterinarians, and Breeders. We are passionate about making dog care easy for you. My job is to make sure that you get the best-updated dog care information to understand and take care of your dog or dogs.