PROGRESSIVE PET INSURANCE REVIEW
Formed in 1937 by two lawyers from Ohio. PROGRESSIVE was originally formed to offer its clients affordable auto insurance. As years passed, they slowly started offering other types of insurance for example homes, boats, businesses, etc. In the 1900s, PROGRESSIVE became a pioneer in digital technology for insurance, being the first insurance company to launch a website and offer instant online quotes through their website.

It wasn't till 2007 that they started offering pet coverage as part of their auto insurance plans, the initial benefit was a maximum of $500 for family pets that were injured or died due to an auto accident. Today PROGRESSIVE offers Pet Health Insurance policies on its own. They do this through PetsBest, we will analyze these Pet Health Insurance plans in detail here.

POSITIVES BENEFITS.
Pet Helpline that is available 24 hours every single day:

Very affordable premiums: according to their website you can get accident-only plans starting at just $1 daily

Option for unlimited annual coverage available: With accident and illness coverage, you can get unlimited annual coverage.

Discounts readily available: Whether you are enrolling online or covering multiple pets in your household, you can get discounts for any plan of your choice from day one.

Quotes easily gotten online: You can easily get an exact quote for your preferred insurance plan online.
NEGATIVES.
External party does the underwriting: The underwriting for Pet insurance covers is being done by PetBest.

Limited information online: Even though PROGRESSIVE was a pioneer in bringing Pet insurance online, there is very little information that you can get from the website.
PROGRESSIVE PLANS
There are four pet insurance plans and two optional riders available when you insure your pet with PROGRESSIVE. These plans are the accident-only plan, the accident and illness plan in three tiers, the BestWellness plan, and EssentialWellness Plan are optional riders and are basically add-ons to the accident and illness plans.

The accident-only plan deals with things like broken bones and bites usually gotten through an accident. This is the cheapest option when insuring your pet through PROGRESSIVE. You can get up to 90% reimbursement on a $10,000 injury treatment while paying a $250 deductible a year.

The accident and illness plan comes in three tiers, this plan covers everything under the accident-only plans with additional things related to illnesses, the higher the tier chosen, the more illness covered.

The BestWellness plan and EssentialWellness Plan as we have stated above are for routine and preventative care. These are basically optional add-ons to the accident and illness plans for things like:


Preventive care
Annual checkups
Vaccines
Etc.

Each of these routine and preventative care has its own schedule and individually carries its own annual limit.

Find below samples of what each plan is likely to cover:

Accidents only plan covers:


Specialists
Exam fees                
Procedures                
Lab tests                
Medication                
Continued treatment

and more.

The accident and illness plan in addition to the above also covers:


Behavioral treatment
Alternative or holistic care                 
Medical boarding                 
Cremation and burial

and much more

The EssentialWellness will add on:


Preventive care           
Microchipping
Vaccinations

The BestWellness in addition to what EssentialWellness offers will also give you:


Dental treatment
Spay or neuter surgery

and much more.

NB. The BestWellness plan and EssentialWellness Plan are optional riders, simply put, they do not come with the main plans and would be offered to you on your request.
PROGRESSIVE PRICING.
With PROGRESSIVE pet insurance plans, you get to pay flat monthly rates. These plans for the most part tend to be steady and do not change much during the lifetime of your pet. A basic overview will go something like this, from the first year to the 12th year of your dog computation would look like $9 for accident-only plans, $36 on average for benefits, $16 for EssentialWellness, and  $26 BestWellness.

For cats, from the first year to the 12th year of your cat computation would look like $6 for accident-only plans, $21 on average for benefits, $16 for EssentialWellness, and  $26 BestWellness.
PROGRESSIVE WAITING PERIODS.
PROGRESSIVE has a waiting period of three days after enrollment for injuries. For illnesses, there is a 14-day waiting period. Some conditions that affect your pet's ligaments may have to undergo a six-month waiting period. Routine and preventative care does not have any waiting period.
DEALING WITH PRE-EXSISTING CONDITIONS.
As with most traditional Pet Health Insurance companies, PROGRESSIVE does not cover pre-existing conditions. In fact, with PROGRESSIVE injury or illness that occurs during the waiting period may be considered a pre-existing condition, especially when they show signs or symptoms within that period.
COVERAGE LIMIT
For the accident-only plan, PROGRESSIVE offers only one annual limit which is $10,000 per year. For the accident and illness plans, there are two coverage limits, $5,000 and unlimited. These limits are at extreme ends with each other which actually limits a pet owner's choice when going for the accident and illness plan. We would say PROGRESSIVE falls short here in terms of convenience.

Still, if you are not sure what you need especially for the accident and illness plan, it would be wise to get the quote for the two annual plan options and understudy, it might be that you getting the unlimited plan would be a few dollars more and not as expensive as you might expect.
EXCLUSIONS
PROGRESSIVE covers nearly all types of veterinary costs when you look at all they have to offer as a package, the only thing missing most is the end-of-life cost. This is usually named as an exclusion in every policy PROGRESSIVE offers.
REDEEMING YOUR CLAIMS
Claims for PROGRESSIVE are handled by PetsBest. In fact, PetsBest handles all pet insurance policies for PROGRESSIVE from underwriting to claims so you can actually begin the process of redeeming your claim after visiting your vet doctor with PetsBest.

PetsBest makes it easy to redeem claims with their fast and convenient digital filing process which takes just a few minutes to complete. You can do this using the PetsBest mobile app or filing the claim electronically through their website.

PetsBest offers a great feature called Vet Direct Pay. It is an optional service and what it does is to make payments for you directly to your vet doctor. This way, you do not need to pay for the veterinary services and then wait to be reimbursed.

For those that are not technologically inclined. They can print out the claim forms from the Pets Best website, fill in the necessary details and send them to PetsBest through physical mail, fax, or even email.
PROGRESSIVE CUSTOMER SERVICE.
The customer service for PROGESSIVE's Pet Health Insurance is also handled by Pets Best, they can be contacted via phone or chat from Monday to Saturday at any time of the day. There is also a hotline that you can use to contact veterinary experts directly to help you get immediate assistance with questions about your pet's health status if you have an emergency.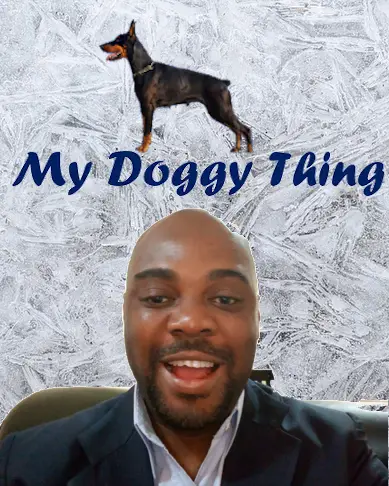 Hi, I am Charles Nwankwo Editor-in-Chief, Mydoggything.com. Gleaning from Professional Dog Trainers, behaviorist, Registered Veterinarians, and Breeders. We are passionate about making dog care easy for you. My job is to make sure that you get the best-updated dog care information to understand and take care of your dog or dogs.