HARTVILLE PET INSURANCE REVIEW
Based in Akron, Ohio. HARTVILLE is one of the top-notch Pet Health Insurance companies especially when it comes to insuring older dogs. HARTVILLE was founded in 1997 with the aim of providing the best possible Pet Health Insurance for dogs and cats at a time when such insurance for pets had many things lacking.

HARTVILLE focused more on the quality of the insurance they were issuing and got a reputation for doing this, so much so that in 2006, they partnered with ASPCA is provide exclusive coverage for their members.

HARTVILLE has received many awards in the Pet Health Insurance niche, one of it being one of the 2017 best places to work in the Insurance as listed by Business Insurance. Having a strong community outreach branch, with volunteer programs that are well managed by their employees, you will find HARTVILLE not only involved with human and animal charity programs, but you will also find them in enlightenment programs for pets for the general public, showing their commitment to our pet's health and wellbeing runs much deeper than just a company thing or catchphrase to them.

POSITIVES BENEFITS.
You get a One-month trial period: You can cancel your policy within 30 days of enrollment if you have not filed any claim
Dogs of all ages are accepted: Unlike other traditional Pet Health Insurance companies, the age of your pet is not a problem when enrolling. They will accept cats and dogs of any age.
Online Resources to guide you: Their online tools are packed with resources to ease your Pet Health Insurance journey, you can easily find clinics nearby that are Hartville Member Center to ease your search for the best places to treat your pet.
Discount for multi-pets: You get a discounted cost if you are insuring multiple pets.
NEGATIVES.
Premiums are quite high: With the barest minimum being $15 a month for cats and $25 a month for dogs, you will find your premiums to be on the high side when compared to other Pet Health insurance companies

The waiting period for injuries is long: You have a 14-day waiting period for injuries.

Preventive care benefits are scheduled: You get to pay separately for each preventive care you go for and they are scheduled differently.
HARTVILLE PLANS
HARTVILLE offers two main policies, the Accident-Only plan and Complete Coverage which is just another name for the accident and illness plan. The Accident-Only plan covers treatments that may arise due to an accident, HARTVILLE shines here as they cover a lot more grounds here than most other Pet Insurance companies. Torn ligaments, lodged foreign objects, toxic ingestions, and much more are being covered under the Accident-Only plan.
The accident and illness plan on the other hand covers everything that the Accident-Only plan including illnesses that may arise after your pet has been insured.
For the two plans, you have the option to customize them to suit your needs. HARTVILLE offers five annual limit options, there are three choices for a deductible and three different levels of reimbursement. You can get a quote using their online quote tool on their website. With the online quote tool, you get to have an idea of what your monthly premium would be depending on your plan and customization options chosen
Now these HARTVILLE plans can always be supplemented by adding a preventive care rider to them. There are two rider options available here, the Basic rider and the Prime rider. The basic rider would help you get additional benefits like dental cleanings, a handful of vaccines and screening tests, deworming, and wellness exams. The Prime rider would get you all the benefits of the Basic rider and much more.
Here is a list of things covered under the two plans and the riders inclusive.
Under the Accident only plan, things covered are:
Procedures          
Lab tests          
Medication          
Continued treatment
Microchipping
Specialists          
Alternative/holistic care          
Medical boarding         
Cremation/burial
For the complete coverage or the accident and illness plan, in addition to what is covered in the accident-only plan, more things covered are:
For the riders both basic and prime, the add-ons are:
Vaccinations                 
Dental treatment
Preventive care
NB. This list contains much more but the basic things are what is being listed above.
HARTVILLE PRICING
Generally speaking, HARTVILLE's pricing for their policies is on the high side, especially when compared to other Pet Insurance companies. The cheapest accident-only plan in HARTVILLE can be the equivalent of an accident and illness plan pricing in other Pet Insurance companies.

As your dog gets older the pricing rises more, for example, a six-year-old dog can be paying $100 a month for an accident and illness plan with a deductible of $100, coverage up to 90%, and annual benefits unlimited. As we said earlier, age is not a factor when it comes to getting coverage for your pet from HARTVILLE, but pricing can be a bit challenging.

Find below what a sample coverage looks like for a dog:
| Age | Accident-only Coverage | Complete Coverage | Optional Preventive Coverage |
| --- | --- | --- | --- |
| | | | |
| | | | |
| | | | |
| | | | |
Find below what a sample coverage looks like for a cat:
| Age | Accident-only Coverage | Complete Coverage | Optional Preventive Coverage |
| --- | --- | --- | --- |
| | | | |
| | | | |
| | | | |
| | | | |
HARTVILLE WAITING PERIODS
With HARTVILLE, you have a 14-day waiting period for all their policies, it doesn't matter whether it's the accident-only plan or the full coverage. This is a deviation from the industry standard for injuries, where the waiting period is just 2 days. On the flip side, things like ligament and knee conditions are covered within these 14 days, this is also a deviation from industry standards where you would have had a six-month plus waiting period.
DEALING WITH PRE-EXSISTING CONDITIONS.
Like other traditional Pet Health Insurance companies, HARTVILLE does not cover pre-existing conditions, if they also show signs during the waiting period, the condition will not be insured. Even orthopedic conditions go through the same short waiting period and therefore will not be covered when they show signs during this time.

On the flip side, if these conditions can go 180 days without showing symptoms or no treatment required, they will no longer be considered a pre-existing condition and will be considered for coverage when coverage is being renewed.

A final note, it is always advisable to have a copy of your pet's medical records at least for a year, discuss it with your vet doctor and analyze it properly for conditions that might be considered pre-existing conditions for you to make an informed decision on your coverage.
COVERAGE LIMIT
You can get coverage as low as $2,500 each year to as high as an unlimited annual limit for the unlimited policy. Of course, this will also go with increased premium payments.
EXCLUSIONS
When you compare HARTVILLE to other Pet Insurance companies, they cover a lot more things than their competition, but as with all things, there are conditions or treatments which HARTVILLE does not cover, listing out a few below:


Breeding
Experimental treatments
Prescription pet foods (beyond the resolution of symptoms)

These are among the things HARTVILLE will not cover, but in the real sense, these things are outside the scoop of things that should be in a pet insurance policy.
REDEEMING YOUR CLAIMS
Filing and redeeming your claims with HARTVILLE is easy as they provide various means including online tools to achieve this. Just gather the necessary records (your vet bill and invoices) and file your claim using any device available for you. Submit your claim through electronic mail, fax, or by sending a printed-out copy of the record via physical mail.

You can then track the status of the claim online through their website.
HARTVILLE CUSTOMER SERVICE
You can access HARTVILLE customer service through two main channels, by phone call or by Email. On the flip side, they do not offer chat services. They do not have a 24 hours a day 7 days a week access. No, instead you can access their customer service from Monday to Friday, 8:00 am to 8:00 pm Eastern time.
HARTVILLE's online resource tools are so robust that they help make up for the lapse of not having all round the clock customer support
Educational materials, guides, making choices for your pet's health, insurance terminology explanations, cost, etc. Any type of inquiry you may make would have an answer, except it is an emergency, and let's be honest, emergencies are handled by your vet doctor first and not the Pet Insurance company.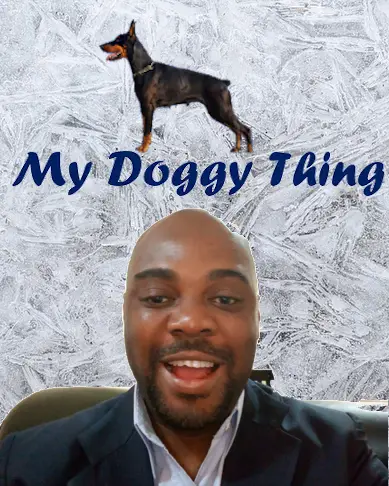 Hi, I am Charles Nwankwo Editor-in-Chief, Mydoggything.com. Gleaning from Professional Dog Trainers, behaviorist, Registered Veterinarians, and Breeders. We are passionate about making dog care easy for you. My job is to make sure that you get the best-updated dog care information to understand and take care of your dog or dogs.