ASPCA PET INSURANCE REVIEW
Formed in 2006, ASPCA Pet Insurance was formed as part of a strategic partnership between Crum & Forster Pet Insurance Group and the American Society for the Prevention of Cruelty to Animals (ASPCA). With ASPCA Pet Health Insurance, your pet gets a unique blend of low policy limits offering full benefits with very affordable premiums. It is good for multiple pets and very convenient for those who want to pay only for services that they are going to be using.

POSITIVES BENEFITS.
Can place claims with any licensed veterinarian in the U.S. and Canada: As already stated ASPCA is valid and can be used by any licensed veterinarian in the United States of America and Canada

Whooping 10% multi-pet discount: You can get up to 10% discount on each pet covered in the same household.

Comes with a smartphone app: ASPCA offers a host of tools on the website and one of those is the ASPCA smartphone app.

Cats, dogs, and horses covered: ASPCA pet Insurance plans do not cover only cats and dogs, but there are plans too that cover horses.
NEGATIVES
Benefits for wellness are dependent on per-treatment limits: Complete Coverage requires optional add-ons for some preventive care and each treatment has its limit.

ASPCA is not directly involved in administration: Policies are underwritten and administered by Crum & Forster Pet Insurance Group
ASPCA PLANS
With ASPCA you get two plans for cats and dogs and two plans for horses.

For cats and dogs, we have the accident-only plan and the accident and illness plan. With the accident-only plan, your cat and dog are covered for things like poisoning, swallowing a foreign object, car accidents, animal bites, etc. While for the accident and illness plan, your cat and dog are covered for everything under the accident-only plan including most illnesses that may come up, of course, this excludes pre-existing conditions.

For horses, there are also two plans the Colic + Accidents plans and the Colic + Accidents + Illnesses plans. For the Colic + Accidents plan, your horse gets covered for things like abdominal conditions and accident-related injuries. For the Colic + Accidents + Illnesses plan, in addition to what the Colic + Accidents plan covers, your horse is also covered for illnesses, diseases, and hereditary conditions.

In addition to the plans above, your pet also has access to wellness riders, of course, these are optional and are meant to give your pet some preventive care benefits.

Find below some of the things covered for cats and dogs under the two plans.

Accident-only Plan:
Exam fees          
Procedures and surgeries         
Lab tests     
Medication
Specialists          
Alternative therapy          
Medical boarding         
Cremation/burial
Microchipping
In addition to the above the accident and illness cover:


Genetic conditions
Behavioral treatment

The Wellness Rider takes care of things like:


Spay/neuter surgery                 
Vaccinations                 
Dental cleaning
Preventive care
ASPCA PRICING
ASPCA Pet Health Insurance plans are one the most affordable plans in the market. If you are on a budget and you have multiple pets to insure, you should really consider what ASPCA offers. Keep in mind that many factors can affect pricing. Factors like location, breed, age of your pet, co-pay, etc. are taken into consideration and the best way to know what you might be paying is to get a quote from them.

With ASPCA, you can get coverage up to $10,000 and more.
ASPCA WAITING PERIODS
For both accident only and accident and illness plans, ASPCA has a waiting period of 14 days for them. It also offers the same 14 days waiting period for conditions affecting your orthopedic conditions, pet joints, and ligament. This is a big deviation from the traditional Pet Health Insurance standards which require up to a 6-month waiting period for such conditions.
DEALING WITH PRE-EXSISTING CONDITIONS

ASPCA Pet Health Insurance does not cover pre-existing conditions. This makes sense when you consider that they have a shorter waiting period for joint and ligament issues. Not insuring pre-existing conditions is also standard in the traditional Pet Insurance sphere.

With ASPCA, any injury or illness that is cured and free of treatment and symptoms for 6 months will not be treated as a pre-existing condition, the only exception here would be knee and ligament issues.
COVERAGE LIMIT
Annual coverage limits for cats and dogs start at $3,000. This is on the low end when compared to other Pet Insurance companies, but on the flip side, this means you get to pay lower premiums and as such, you can get to control how much premium you would want to pay to achieve an annual limit that would suit you.

Unfortunately, for horses, ASPCA is not open with the coverage limit they offer, you can get sample documents for insuring your horse on their site online, but if you want real figures, you will need to reach out to an ASPCA representative and have a proper discussion to get that information.
EXCLUSIONS
ASPCA Pet Health Insurance company has a very short list of things that are excluded from the dog and cat policies. Things like cosmetic surgery and organ transplants are not covered and rightly so as even your vet doctor would warn against such unless absolutely necessary.

For horses, some of the things excluded from being insured are:


Alternative therapies
Behavioral therapies
Arthritis
Hoof trimming
Farm visit fees
REDEEMING YOUR CLAIMS
There are many ways in which you can go about redeeming your claims with ASPCA. You can file your claim online via the free My Pet Insurance smartphone app or through the ASPCA Pet Health Insurance website. You can also file your claim by email, fax, or by printing out a form, filling in the necessary details, and sending it to ASPCA via postal code.

Once your claim is filed, you can track its status online through an account manager that will be assigned to you or via the My Pet Insurance app
ASPCA CUSTOMER SERVICE
You can reach the ASPCA customer service via three main means. You can do this using the traditional methods of phoning them or sending them an email. The third way to access their customer service would be by using the contact form in the My Pet Insurance app.

Keep in mind that the best time to contact ASPCA customer service would be during business hours.
24PETWATCH INSURANCE REVIEW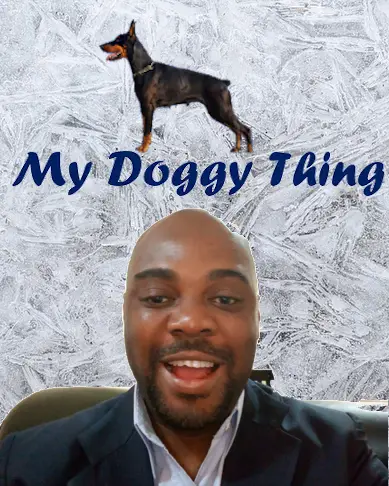 Hi, I am Charles Nwankwo Editor-in-Chief, Mydoggything.com. Gleaning from Professional Dog Trainers, behaviorist, Registered Veterinarians, and Breeders. We are passionate about making dog care easy for you. My job is to make sure that you get the best-updated dog care information to understand and take care of your dog or dogs.