USAA PET INSURANCE REVIEW
USAA was started in 1922 by 25 Army officers who were looking for a way to insure their vehicles and decided to start pulling resources together. Today USAA offers so many financial products to Military personnel, from insurance policies to bank accounts, mortgage loans, and much more. USAA serves more than 13 million service personnel.

For Pet Health Insurance policies or plans, USAA partnered with Embrace Pet Insurance to help service personnel access pet insurance policies that are heavily discounted.

POSITIVES BENEFITS.
You may qualify for up to a 25% discount: Depending on your status in the Military, you can get up to a 25% discount on your policies

Can be redeemed by any licensed veterinarian: No matter where you reside in America, USAA through Embrace will cover veterinary costs for your pet's health needs.

There are no age restrictions on the accident-only plan: It does not matter how old your pet is USAA has a policy that would perfectly suit your pet.

Many different types of policies to select from: Accident and illness, wellness coverage, and preventive care. Whatever it is you need for your pet USAA has you covered.

Pre-existing conditions can be covered after 12 months without symptoms: Conditions that have been cured and asymptomatic for at least 12 months will not be considered as a pre-existing condition.
NEGATIVES
After claim approval funds can take up to 15 days to reach you: You have to wait a long period for your claim to be redeemed, this is usually in the range of 10 to 15 days.

Only Military personnel can apply: USAA only offers insurance policies to current and former service members

A third party administers all the policies: All Pet Health Insurance policies are administered by Embrace

No Unlimited benefit: With USAA the highest annual limit is $30,000
USAA Plans
The main pet insurance plan offered by USAA is the accident and illness plan. This plan covers essential things needed as a result of injuries from accidents and illnesses. You can opt for add-ons that will help you deal with things like routine and preventive care (generally called Wellness Rewards) for your pet. Some of the things covered here would be vaccinations, reimbursement for checkups, etc.

The list below gives examples of thing covered under USAA's accident and illness plans:


Exam Fees          
Procedures          
Lab Tests          
Medication          
Continued Treatment          
Genetic Conditions
Dental Treatment         
Behavioral Treatment          
Specialists         
Alternative/Holistic Care

Under the Wellness Rewards we have:


Preventive Care           
Microchipping           
Spay/Neuter Surgery           
Vaccinations
Cremation/Burial
USAA PRICING
Since USAA's policies are administered by Embrace, it is pretty obvious that the pricing would be determined by Embrace. Generally speaking, the prices offered are affordable. You can get monthly rates as low as $8 a month for cats and $13 a month for dogs. The Wellness coverage is offered at a flat rate, it does not take into consideration the pet's age, breed, or location.
Right of the gate, a USAA member can get a discount of up to %15 for the pet insurance policies they purchase. This can be extended to 25% depending on the status of the military personnel or if it is a multi-pet household. As already stated USAA is only accessible to former or current active-duty military officers.
The quote tool on the Embrace site will only help you to get an idea of the range of payments you will make, this is dependent on your breed, ZIP code, deductible, reimbursement limit, reimbursement percentage, and the level of wellness rewards chosen.
As Embrace does not advertise its pricing openly, you will have to get in contact with a USAA representative to get the best deal you can as a service personnel.
Find below a sample pricing for insuring your dog with USAA.
| Age | Accident and Illness Plan | Wellness Rewards |
| --- | --- | --- |
| | | |
| | | |
| | | |
| | | |
Also, find below sample pricing for cats
| Age | Accident and Illness Plan | Wellness Rewards |
| --- | --- | --- |
| | | |
| | | |
| | | |
| | | |
USAA WAITING PERIODS
USAA has a waiting period of two days after enrollment before policies on injuries can take effect, any injury due to accidents after the two days will be taken care of. For illnesses, USAA has a waiting period of 14 days. Orthopedic conditions have a waiting period of 180 days or six months.
DEALING WITH PRE-EXISTING CONDITIONS.
Pre-existing conditions are not covered by most Pet Health Insurance companies and USAA is no different, however, there are certain conditions that if they are curable, would be excluded from your pet's policy as a pre-existing condition. Your pet would have to not show signs or symptoms of these conditions for at least a year from the last occurrence.

USAA even makes the process more simple for potential pet insurance policyholders by offering a free one-year medical evaluation of your pet's medical record. This way, you will have the opportunity of having your pet's health history evaluated by professionals and they would let you know possible conditions which might fall into the pre-existing conditions category and more importantly, whether they can be removed from the category in the long run.

They also offer you a 30 days window after enrollment in which you can cancel the policy and part of your funds will be reimbursed to you. That is if you have received your pet's medical history evaluation and you think you can get a better offer elsewhere.
COVERAGE LIMIT
USAA does not offer unlimited limits or lifetime limits. Their coverage limit starts at $5,000 on the low end to $30,000 on the high end. This high end is sufficient enough to handle most pet expenses within the year. These coverage limits are annual which means they get to be reset for you to the default amount every year.
EXCLUSIONS
One of the main advantages of getting a Pet Health Insurance coverage with USAA is that they don't have major exclusions. Having said that, you cannot try and take advantage of their policies just because you want to best policy possible. For example, you cannot bring a 15-year-old dog and apply for a policy with them for the first time. That would be the equivalent of bringing a 100-year-old man and requesting a life insurance policy. The point is simple, the pet or the human being is at their life's end and it makes no sense to start a policy for them at that period.

Of course, if you have already been getting coverage with USAA before your pet gets to this stage, then it is a whole different issue and USAA will not deny you coverage here.

Another thing to keep in mind is that USAA does not tolerate neglect of your responsibility towards your pet. For example, if your pet falls sick because you neglected to give them the vaccine they required at the proper stage, USAA will not take responsibility for such sickness.
REDEEMING YOUR CLAIMS
As mentioned earlier USAA's Pet Insurance Policies are administered by Embrace Pet Insurance, this includes redeeming your claims. With Embrace Pet Insurance you can redeem your claim through their website, smartphone app, email, postal mail, or fax. Just make sure to put together all necessary documents like your vet bill or invoice and send them to USAA.

It usually takes 10 to 15 days for claims to be processed and reimbursed. This can be done by direct deposit or check by mail.
USAA CUSTOMER SERVICE
Since USAA's Pet Insurance Policies are administered by Embrace Pet Insurance, it also goes that the customer support will be handled by Embrace Pet Insurance. You can access Embrace customer support via phone or email six days a week apart from Sundays.

There is also a hotline managed by PawSupport which is accessible 24/7. Depending on how critical your call is, you may be given access to phone call assistance, video call assistance, and even web chat.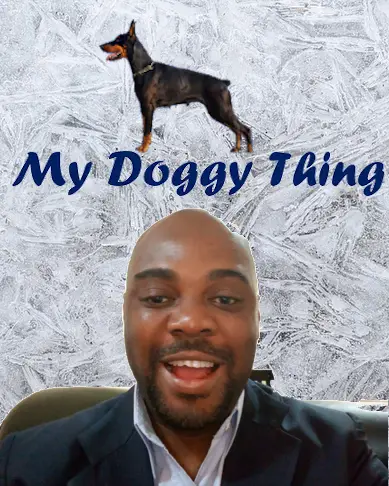 Hi, I am Charles Nwankwo Editor-in-Chief, Mydoggything.com. Gleaning from Professional Dog Trainers, behaviorist, Registered Veterinarians, and Breeders. We are passionate about making dog care easy for you. My job is to make sure that you get the best-updated dog care information to understand and take care of your dog or dogs.