HEALTHY PAWS PET INSURANCE REVIEW
Healthy Paws Pet Insurance LLC and Healthy Paws Foundation were formed in 2009. Healthy Paws Pet Insurance LLC was geared towards providing accident and illness coverage for cats and dogs only while Healthy Paws Foundation was geared towards helping pet rescuers and animal shelters to take care of homeless and sick pets.

Their policies are underwritten by Chubb. A publicly traded property and casualty insurer and currently the largest one in existence.
POSITIVES BENEFITS.
Fast claims process: Submit claims online and get everything processed in as little as two days.

90% reimbursement: You can get up to 90% reimbursement on your claims.

No cap on payout: There is no limit to the amount you can claim which means no limit on your annual or lifetime payment.
...................................
ACCESS OUR DOG VIDEOS TRAINING LIBRARY FOR FREE
NEGATIVES.
No discount offered: With HEALTHY PAWS you will not get any discount on their policies or plans, it does not matter if you have multiple pets or you are working in the pet industry.

Only one type of policy is offered: With HEALTHY PAWS, you get only the accident and illness policy. No riders, no add-ons, no preventive care, no wellness care.

No good for older pets: The older your pet gets, the more restriction you will face while trying to get a policy for them. HEALTHY PAWS would not take on a pet older than 14 years.
HEALTHY PAWS PLANS
HEALTHY PAWS offers the accident and illness plan only, with no riders or preventive care. Some of the things covered under the HEALTHY PAWS Plan are:
Some Bilateral conditions
Genetic, congenital, or chronic conditions      
Diagnostics      
Surgery      
Cancer      
Rehabilitation and alternative care      
Prescription medication
Prescription supplements      
Non-routine dental      
Emergency care
Specialty care
Live vet chat 24/7
HEALTHY PAWS PRICING
As with most pet health insurance companies, HEALTHY PAWS takes into consideration your pet's breed, age, sex, and type for their pricing. Annual deductible options available are $100, $250, and $500. You can get reimbursement percentages in the range of 70%, 80%, or 90% and there is no limit to the coverage. A situation that is not common with most pet health insurance companies as they usually put an annual coverage limit.

You can get more information on HEALTHY PAWS Pricing through their online portal, get quotes and check the specific rates with all possible variations for your pet.
HEALTHY PAWS WAITING PERIODS
HEALTHY PAWS
usually offers a fifteen-day waiting period for their accident and illness plan and a twelve-month waiting period for any illness that is connected to hip dysplasia. This basically is done to protect the company from unruly pet owners that might want to take advantage of them and bring in pets they already know are ill for insurance.
Simply put, any illness experienced by the pet during this waiting period will not be covered and would be regarded as a pre-existing condition.
If you opt to cancel your policy in light of this, you may do so through email, phone, fax, or postal mail. Just make sure to include the following information for the cancelation:
    Your full name
    Your Pet's name
    The policy number for your pet
    The effective date for Cancellation
    The Reason for the cancellation
Cancelations done within the first 30 days without any claims filed are usually refunded in full. The exceptions are those living in New York and south Florida.
You can initiate the cancellation via email through their email id help@gohealthypaws.com
DEALING WITH PRE-EXSISTING CONDITIONS.
Unfortunately, HEALTHY PAWS does not cover pre-existing conditions, any illness that shows up within the waiting period will be considered a pre-existing condition. Moreso, unlike some pet health insurance providers that may take away a specific condition from the list of pre-existing conditions if they do not reappear after a certain period.

HEALTHY PAWS does not do this.
COVERAGE LIMIT
HEALTHY PAWS outdo their competitors here as they do not have any coverage limit. Whatever the cost of your claim, they are ready to reimburse you in full. Of course, this is preview to the percentage for reimbursement agreed on in the pet's policy document.
EXCLUSIONS
HEALTHY PAWS has an extensive exclusion list, we will try to summarize them below:
Pre-existing conditions
Hip dysplasia (mainly for newly added dogs that are six years and above)
Spaying and neutering
Bilateral cruciate ligament conditions
Parasite control
Preventive healthcare such as deworming, vaccinations, flea control, titer tests, heartworm medication, nail trimming, and grooming
Anal gland expression
Dental health care (only dental injuries that occur as a result of accidents are covered)
Examination fees
    
Also, any expenditure linked to the following below will not be covered
Behavioral modification, training, therapy, or related medications
Boarding
Elective procedures
REDEEMING YOUR CLAIMS
The process of redeeming claims from HEALTHY PAWS PET INSURANCE is quite easy. Just send a mail with the required details to claims@healthypawspetinsurance.com. You can also achieve this by filling out their online form or using their mobile app.

Normally, claims are processed in two days, once the details are verified, you can expect to be reimbursed in the next 24 hours either through a direct deposit or check in the mail.
HEALTHY PAWS CUSTOMER SERVICE
You can access HEALTHY PAWS customer service via phone, email, or their online form. You may also decide to visit their office if you deem it fit. Their working hours are:

    Monday to Friday: 7:00 a.m to 5:00 p.m. PST
    Saturday: 8:00 a.m. to 5:00 p.m. PST
    Sunday: Closed

Other details
Email – help@gohealthypaws.com
Phone no. – (855) 898-8991
Website – https://www.healthypawspetinsurance.com/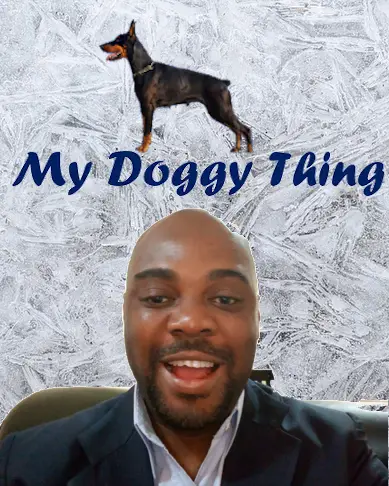 Hi, I am Charles Nwankwo Editor-in-Chief, Mydoggything.com. Gleaning from Professional Dog Trainers, behaviorist, Registered Veterinarians, and Breeders. We are passionate about making dog care easy for you. My job is to make sure that you get the best-updated dog care information to understand and take care of your dog or dogs.