24PETWATCH INSURANCE REVIEW
With a mission statement "Caring for pets and their families, every step of the way". 24PETWATCH is one of the top-notch Pet Health Insurance companies out there, especially if your pet is having challenges dealing with chronic conditions. Founded in 2003 in Ontario, Canada under the name PetHealth Inc. The company has grown to offer Pet Health Insurance services to pet parents both in U.S and Canada.

24PETWATCH offers additional services you don't usually see in other Pet Insurance companies. This is so because 24PETWATCH started as a pet protection agency, feeding, reuniting lost pets with their owners, taking care of sheltered pets, and more. The pet insurance aspect came as an offshoot as there was a primary need for pet owners to take care of their pet's health needs. On the flip side, 24PETWATCH only covers cats and dogs.

POSITIVES BENEFITS.
Can be redeemed by any licensed veterinarian: 24PETWATCH claims can be redeemed in the United States of America and Canada by any licensed veterinarian.

Trip cancellation and boarding covered: Things like trip cancellation and boarding are taken care of or covered in their policies.

Pre-existing conditions covered if the pet goes 24 months without symptoms: Unlike other traditional Pet Health Insurance companies, 24PETWATCH can start covering a pre-existing condition if the pet can go 24 months without showing symptoms.

Low premiums if no claims are filed: The premiums you pay may be lowered if your pet goes a certain period without filing for claims, this is a dynamic situation and you can initiate bargaining for this with a customer service representative.
NEGATIVES.
Premiums are expensive: Although not the most expensive in the market 24PETWATCH premiums are on the high side when compared to other Pet Health insurance companies.

Plans are complex: Because of the multi-structured levels of the policy, the plans tend to be more complex to interpret. Getting advice from a professional might be necessary

There are age limits for the pets: 24PETWATCH will not insure dogs that are 10 years or older and cats that are 12 years and older.

Medical records or Veterinary examination required: At least a one-year medical record for your pet may be required before your pet can be covered.
24PETWATCH PLANS.
The major plans 24PETWATCH offers are accident and injury plans, the plans are structured into 4 parts and cover the same type of medical treatments. The main difference between the plans is the levels of deductibles and their annual limit. This is done so that pet owners would be able to select a plan that can fit their financial budget.

These plans are named Extra, Classic, Super, and Champion.

These plans also have add-ons or optional Wellness plans. They are meant to take care of some preventive care situation you might face and comes in two tiers. You get to pay a flat rate, the amount depending on the tier you choose. This flat rate would be added to your monthly premium for the main plan (accident and injury plans) above.

The tiers for the wellness riders are named Routine Plan and the Advanced plan.

24PETWATCH also offers something called the Pet Recovery Assistance, this is a service that helps pet owners to recover their pets in case they go missing. For you to be able to participate in this program you will have to get your pet microchipped, pay a one-time fee of $94.95 for a lifetime subscription, or pay annually $29.95 for the first year and then $19.95 for subsequent years.

Find below treatments covered under the basic plan and the optional wellness option that comes with it.

Accident and Injury plan:


Live vet chat 24/7                
Exam fees
Genetic conditions                 
Surgery/hospitalization                 
Rehabilitation/alternative care                 
Prescription medication/diets
Behavioral problems
Lab testing                 
Boarding/trip cancellation fees

Routine Wellness Plan:


Wellness exam fees/blood screening            
Fecal screen
Heartworm/flea prevention
Few Vaccination options        
Spay/neuter

The Advanced Wellness Plan covers everything the Routine Wellness Plan covers including:


Few Vaccination options
Dental cleaning
24PETWATCH PRICING

As mentioned earlier 24PETWATCH offers an accident and injury plan. The only difference is that it comes in four different levels and that is where you get different pricing which affects your coverage limits and the deductibles. Other factors like the species, breed, age of your pet, location, etc may affect how much you pay. Also, those already enrolled in a plan that has not filed claims for some time can get discounts on their premium. There are also discounts for insuring multiple pets and microchipping your pet.

Find below, the price range for each level of plan offered by 24PETWATCH
| PLAN LEVEL | ANNUAL LIMIT | DEDUCTIBLE OPTIONS |
| --- | --- | --- |
| | | |
| | | |
| | | |
| | | |
24PETWATCH WAITING PERIOD
For accident coverage, it takes effect immediately upon your enrollment, for illness, you may need to wait for 14 to 30 days for it to take effect. This is highly dependent on the option you chose.
DEALING WITH PRE-EXSISTING CONDITIONS.
This is where 24PETWATCH becomes unique. 24PETWATCH can insure pre-existing conditions for your pet, but this coverage will not apply to any health or genetic issue that shows up 24 months before enrolling for a plan or cover. Normally, you are required to provide your pet's medical records and undertake a veterinary exam before you can get coverage.
COVERAGE LIMIT
24PETWATCH coverage limit ranges from $3,000 to $20,000 per annum, see prizing above to get the annual limit for each plan level.
EXCLUSIONS
This is where EUSOH comes out as a better alternative than the traditional pet insurance company. With EUSOH you can insure just about anything for your pet, from accidents and illnesses to preventives and wellness, everything you can imagine is covered by EUSOH.

Most traditional pet insurance companies would not cover wellness care and even when they do it will come as a rider with exorbitant pricing. Having said that EUSOH will not cover things like Flea, tick, and heartworm preventives; spay or neuter surgery; declawing, and dental cleanings. You will have to pay for them out of pocket.
REDEEMING YOUR CLAIMS
Even though 24PETWATCH offers comprehensive coverage, there are still a few exceptions or things they will not cover. For example bilateral conditions or better put conditions that can affect both sides of your pet's body will not be covered. Some of these conditions are:


Cruciate ligament injury
Hip dysplasia
Elbow dysplasia
Patellar luxation

This becomes a no-go area for them especially if this condition has already affected one part of their body.
REDEEMING YOUR CLAIMS
The main way in which you can file for claims to be redeemed is through the 24PETWATCH website, go to their customer portal online mypethealth.com and submit all the necessary documents required. It will take about 16 to 18 days for everything to be processed after which you will get your reimbursement via mailed check or direct deposit.
24PETWATCH CUSTOMER SERVICE
You can reach 24PETWATCH customer service through email, online chat, or phone calls. The phone lines are open from Monday to Friday and the number is (866) 375-7387.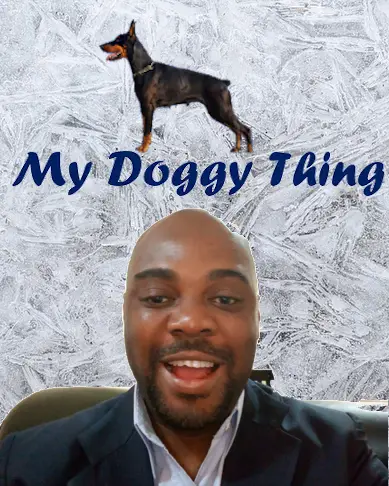 Hi, I am Charles Nwankwo Editor-in-Chief, Mydoggything.com. Gleaning from Professional Dog Trainers, behaviorist, Registered Veterinarians, and Breeders. We are passionate about making dog care easy for you. My job is to make sure that you get the best-updated dog care information to understand and take care of your dog or dogs.