SALMON COOKIES - HOMEMADE DOG TREATS
Access Our Easy Homemade Dog Treats You Can make for your dog in a matter of minutes at Home
Ingredients
TWO-THIRD CUPS OF SOFT OATMEAL.
TWO AND A HALF CUPS OF WHEAT FLOUR.
THREE AND A HALF TEASPOONS OF SUNFLOWER OIL.
HALF lb RAW SALMON FILLET.
ONE EGG.
APPROX. HALF A CUP OF WATER.
Utensils
COOKIE CUTTER(FISH-SHAPED).
ROLLING PIN.
MIXER.
COOKING POT.
How to make low-calorie salmon cookies
First preheat the oven to 300° F and then line the baking pan with baking paper.
Cook the salmon fillet for 15 minutes then allow the fillet to cool down
Puree the fish with water.
Mix measured portions of the oatmeal and wheat flour.
Add the egg, sunflower oil, and salmon together.
Using your hand or electric mixer, mix all the ingredients together to form a smooth dough.
Using the rolling pin, roll the dough till it is about a quarter thick on the rolling surface
Use the cookie cutter to cut the dough into the salmon shapes.
Place the salmon-shaped doughs on a sheet and bake for 20 minutes at 300° F.
Access Our Easy Homemade Dog Treats You Can make for your dog in a matter of minutes at Home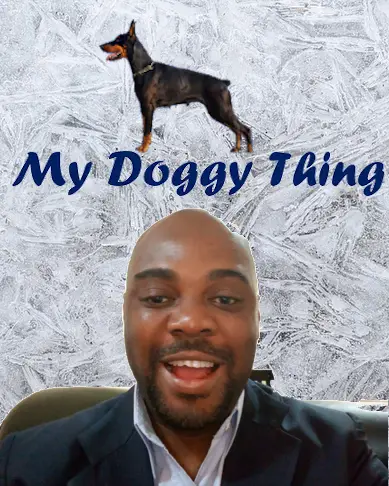 Hi, I am Charles Nwankwo Editor-in-Chief, Mydoggything.com. Gleaning from Professional Dog Trainers, behaviorist, Registered Veterinarians, and Breeders. We are passionate about making dog care easy for you. My job is to make sure that you get the best-updated dog care information to understand and take care of your dog or dogs.