DOG DAYCARE BUSINESS INSURANCE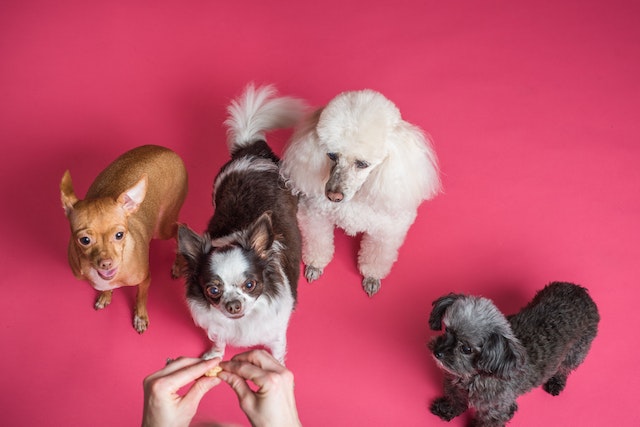 WHY DO I NEED A DOG DAYCARE BUSINESS INSURANCE?
Anyone that owns a dog daycare business knows how easy it is for problems to crop up in the business no matter how careful we are with our dogs or how much we love them.

Accidents can easily happen, dogs can bite other dogs, staff, or even customers, and the property where you are operating the business can easily face some damage. In fact, some catastrophes can easily happen and this is possible with just one dog, now imagine you have multiple dogs coming in and out of your place.

Even with businesses that don't have pets, there are risks associated with running them, now put dogs into that mix, and the risks you bear multiply themselves in an exponential manner. Just this should make you understand how important a dog daycare business insurance is.

The minimum risk for a dog daycare business should be carried by liability insurance. This is usually a combination of General liability insurance and professional liability insurance. With these, you can at least be assured of some coverage or protection from accidents that involve third parties like customers, potential customers, vendors, and visitors.

Also, you want your customers to feel that their dogs are safe and that any or all unforeseen circumstances have been taken into consideration and your dog would be taken care of no matter what. That is the confidence that your customer gets about your business when they realize that you have dog daycare business insurance.

You get to protect yourself, your staff, the customers, and their dogs from any possible danger and at the same time get to shower dogs that come into your place of business with so much love and care that your customers would not have any option than to relax when their dogs are with you.
................................... ACCESS OUR DOG VIDEOS TRAINING LIBRARY FOR FREE
WHAT DOES A DOG DAYCARE BUSINESS INSURANCE COVER?
First of all, a dog daycare business Insurance is the type of business insurance that covers small dog boarding businesses and normal dog daycare businesses. A dog daycare business insurance should cover two main types of liabilities. The general liability and the professional liability. Let's look at the coverage for each of these liabilities in detail.

Coverage from the General liability: usually referred to as business insurance or the nickname "slip and fall insurance". Coverage for the general liability is meant to take care of accidents that cause bodily injury, property damage, personal and advertising injury to third parties, and protection for lawsuits that may be brought on your business.

Here are some examples of scenarios that fall under general liability:

Third-party property damage – If your employee accidentally damages a customer's expensive dog crate while trying to unlock it or bring out the dog from the crate, the Third-party property damage under the general liability will take care of the cost of replacing the crate.

Third-party, non-employee bodily injury — If a customer who is on your property has an accident like slipping and falling on spilled liquid, and this fall results in the need for medical treatment, the Third-party, non-employee bodily injury will take care of the expenses.

Personal and advertising injury — Copyright issues, software problems, data breaches, etc. The expense from arising lawsuits here would be covered here.

As you can see, the general liability is a must-have for small businesses, especially for a business that deals with dogs and is open to the public. The cover it provides for you will help you take care of sudden expenses and keep the doors of your business open.

Coverage from the Professional liability: The main thing this covers are claims of negligence that causes financial loss to a customer usually referred to as a third party. A good example would be a show dog that gets missing in your care. You are responsible for the missing dog and the customer legally can hold you responsible for the loss of income that the dog was providing him or her.

Professional liability coverage is designed for situations like this including the legal defense that comes with it.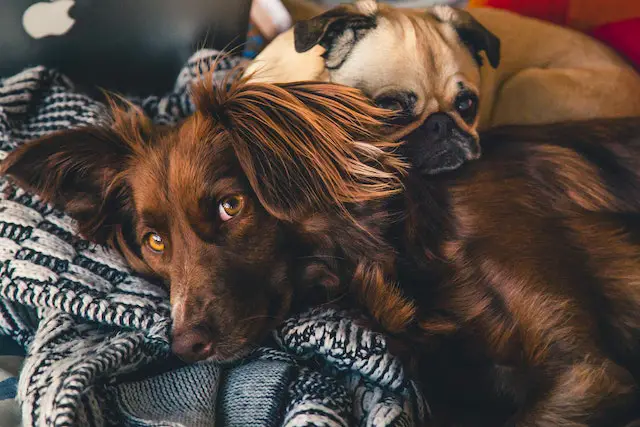 OTHER TYPES OF INSURANCE A DOG DAYCARE BUSINESS MIGHT NEED.
Apart from the General liability and professional liability coverage for your dog daycare business, other types of insurance for a dog daycare business are commercial property insurance, animal bailee, and workers' compensation.
Let's look at each in detail:
Commercial property insurance – Dogs just love to chew, gnaw and dig on things in their environment. When in your environment or business setting, this habit is likely to be exhibited on your property. This will likely leave some things damaged in the long run and you would have no other option than to replace them.
The commercial property insurance would take care of this problem. Your equipment, furnishings, tools, building, signs, and other physical assets in the event of damage or loss are covered under this insurance. It does not matter if the dog damages exposed water pipes or wirings, leading to heavy leakage or a fire outbreak. The cost will be covered under commercial property insurance.
Workers' compensation – This covers your staff in case they suffer a work-related injury, illness, or death that requires medical treatment or results in lost wages. In fact in almost all states in the U.S.A, Workers' compensation is a requirement if you don't want your business going under from lawsuits that can come from lawsuits from your workers, so to protect yourself and your business, you should really consider getting Workers' compensation for your staff.
Animal bailee – If a pet under your care falls sick, gets injured, gets missing, or dies under your care, the costs that may arise from this situation will be covered under the Animal bailee. Transportation of the dog to a vet clinic or hospital, veterinary costs, search and rescue costs, and much more are covered under this package.
WHAT IS THE COST OF GETTING A DOG DAYCARE BUSINESS INSURANCE?
How much you get to pay for a dog daycare business insurance is dependent on a number of factors which we will be listing below:
Your ZIP code – Some areas carry higher risks than other areas, for example, insuring a dog daycare business in a small town would be far cheaper than in a largely populated city. Also, different states may have different requirements to meet up before you can apply for insurance. All these affect how much you may need to pay.
Approximate number of dogs – The number of dogs that come into your daycare will also affect the cost of getting a dog daycare business insurance. The higher the number the more you are likely expected to pay.
Staff size – The larger your staff number, the more risk you will be exposed to and the more expensive your insurance cost will be.
Coverage limit selected – Simply put, someone who goes for a coverage limit of $1 million is going to pay more than someone who goes for a coverage limit of $200,000.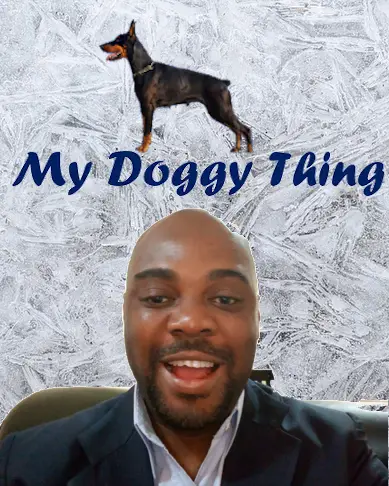 Hi, I am Charles Nwankwo Editor-in-Chief, Mydoggything.com. Gleaning from Professional Dog Trainers, behaviorist, Registered Veterinarians, and Breeders. We are passionate about making dog care easy for you. My job is to make sure that you get the best-updated dog care information to understand and take care of your dog or dogs.