LEMONADE PET INSURANCE REVIEW
LEMONADE was launched in 2015. Originally meant to take care of life, homeowners, and car insurance. LEMONADE also offers pet health insurance in 35 states in the United States including Washington, D.C.

LEMONADE is more focused on the illness/injury part of the pet health insurance, with its packaged optimizable add-ons. LEMONADE offers customizable policies that are well-rounded and able to take care of your cats and dogs almost at any stage of their life.

It is worth noting that LEMONADE offers the cheapest prices you can get in the pet health insurance sector.
...................................
ACCESS OUR DOG VIDEOS TRAINING LIBRARY FOR FREE
POSITIVES BENEFITS.
Premiums are very cheap: You can get premiums as low as $10 a month

Easy to use mobile app: Being a newer pet health insurance company, lemonade is more forward-thinking in its ability to have an app that you can use from the process of getting your policy to filing for your claims.

Coverage is customizable: Services like preventative care, vet visits, physical therapy, and many more add-ons are readily integrated into your plan if needed.
NEGATIVES.
Limited availability nationwide: LEMONADE covers only 35 states in the U.S and that is inclusive of Washington, D.C.

Base plan not enticing: The base plan does not cover relevant visits, exam fees, behavioral issues, microchipping, etc and these can only be gotten through add-ons.
LEMONADE Plans
The base pet insurance plan from LEMONADE will take care of most medical expenses arising from accidents and illnesses. With that being said, if you need more coverage, you can opt for the basic wellness add-on also known as Preventive, or the advanced add-ons also known as Preventive+

The main difference between the two add-ons is that while the Preventive can get you live vet chat, the Preventive+ will get you more coverage with things like a comprehensive vaccination schedule and more.

Here is an overview of the general coverage from LEMONADE

BASE PET INSURANCE PLAN


Diagnostic tests      
Non-routine dental        
Genetic conditions       
Surgery      
Medication

NB. Keep in mind that the above is directly linked to accident and illness incidences

PREVENTIVE


Live vet chat 24/7
Annual wellness exam
Heartworm/blood/parasite tests

PREVENTIVE+


Routine dental cleaning  
Vaccinations
Flea/heartworm medication

In addition to the Preventive and Preventive+ add-ons, LEMONADE offers other add-ons. These come in the forms of:

PUPPY/KITTEN PREVENTIVE PACKAGE: As the name implies, this add-on is geared towards puppies and kittens, generally meant to cover the cost of things like spaying, neutering, microchipping, flea/tick/heartworm medication, and up to six vaccinations or boosters

PHYSICAL THERAPY: acupuncture and hydrotherapy treatments that are linked to functionality problems in your pet is covered here.

END-OF-LIFE CARE AND REMEMBRANCE: Cost for vet-recommended euthanasia or cremation or commemorative items to memorialize your pet are covered under this add-on

VETERINARY VISITS: This add-on helps with the payment of all your vet visits and examination fees linked with an accident and illness incident.
LEMONADE Pricing.
For as little as $10 a month, you can get coverage for your pet from LEMONADE. Having said that, there are various factors that will affect the price of the policy you will get from LEMONADE. Factors like the breed of your dog or cat, their age, and your location will affect the pricing offered for the add-ons.

For the deductibles, you have the option of choosing a $100, $250, or $500 deductible. This you can update annually during your policy renewal process. Keep in mind, that the higher your deductible the lower your premium will be.

The annual limit for reimbursement can range from $5,000 to $100,000, depending on your chosen plan, you can get 60%, 70%, 80%, or 90% reimbursement.

If you are insuring multiple pets with LEMONADE, you can get a 5% multi-pet discount, and if you are getting other insurance policies from them apart from the pet health insurance like auto, life, home, or renters, you can get a 10% discount on the package.

NB. You can easily get a quote that suits you from the LEMONADE website.
LEMONADE Waiting Periods
Like other pet health insurance providers, LEMONADE has its waiting period. They are 2 days for accidents, 2 weeks for illnesses, and 6 months for cruciate ligament events.
DEALING WITH PRE-EXSISTING CONDITIONS.
Any condition that shows recurring symptoms or is treated within 12 months of applying for a policy will be seen as a pre-existing condition. LEMONADE will not cover the costs associated with these conditions. The same goes for knee and ligament conditions, and chronic conditions like allergies, asthma, and cancer. Also, conditions that show up during the waiting period will not be covered.
COVERAGE LIMIT
The coverage limit from LEMONADE can go as high as $100,000. Of course, this is very dependent on the plan which you choose to go with.
EXCLUSIONS
As we stated earlier, the LEMONADE base plan does not cover exam fees, vet chat, vaccinations, or routine dental cleanings. If you want those covered, you will need to go for their add-ons. Having said that, there are things that LEMONADE does not cover and we will be listing them below.


Pre-existing conditions
Dental illnesses
Prescription diets
Bilateral conditions
Behavioral problems
REDEEMING YOUR CLAIMS
LEMONADE pushes its customers to be more dependent on its app. You can easily file your claims through their app with the required information and your bank account included. After the claim has been processed and approved, payments are made directly into your bank account.
LEMONADE CUSTOMER SERVICE
You can access the LEMONADE Customer Service through their app, online chat, phone, or email.

Phone: (844) 733-8666
Email: help@lemonade.com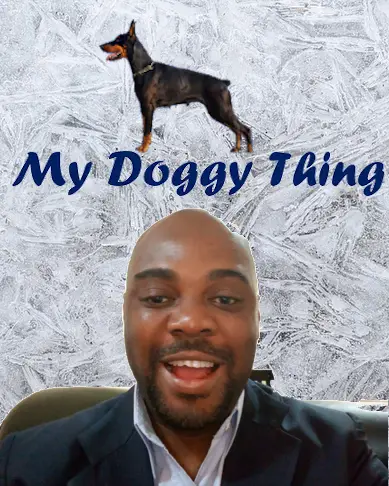 Hi, I am Charles Nwankwo Editor-in-Chief, Mydoggything.com. Gleaning from Professional Dog Trainers, behaviorist, Registered Veterinarians, and Breeders. We are passionate about making dog care easy for you. My job is to make sure that you get the best-updated dog care information to understand and take care of your dog or dogs.