PEANUT BUTTER AND BANANA TREATS - HOMEMADE DOG TREATS
Access Our Easy Homemade Dog Treats You Can make for your dog in a matter of minutes at Home
Ingredients
ONE BANANA
ONE CUP OF OAT FLOUR
TWO-THIRDS CUP OF ROLLED OATS
HALF CUP OF DRIED PARSLEY
THREE TABLESPOONS OF PEANUT BUTTER
ONE BEATEN EGG
How to make Peanut Butter and Banana Treats
Preheat your oven to three hundred degrees Fahrenheit.

Peel your banana put it into a bowl and mash with a spoon.

Add all the other ingredients, oat flour, rolled oats, parsley, peanut butter, and beaten egg. Mix everything together well

Put everything aside for five minutes.

Scoop a tablespoon of dough from the mixture and roll it into a ball, you should get at least 24 balls from the mixture.

Transfer the balls to a large parchment paper that has been lined with a baking sheet.

Press each ball into a coin about two inches thick to form a shape.

Bake the balls for forty to forty-five minutes till they are deep golden brown.

Allow to cool and serve to your dog as treats.

NB. Preserve in an airtight container and store in a refrigerator. Keep in mind that these are treats and not food, use them as such.
Access Our Easy Homemade Dog Treats You Can make for your dog in a matter of minutes at Home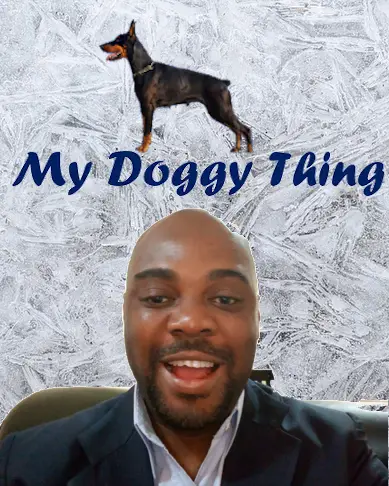 Hi, I am Charles Nwankwo Editor-in-Chief, Mydoggything.com. Gleaning from Professional Dog Trainers, behaviorist, Registered Veterinarians, and Breeders. We are passionate about making dog care easy for you. My job is to make sure that you get the best-updated dog care information to understand and take care of your dog or dogs.